6 Sept 2019
Bloc Digital crowned business of the year
As a leader in the use of digital technology – with global blue-chip clients including Rolls Royce, Lubrizol and GSK – Bloc Digital were delighted to win the East Midlands Chamber award for Derbyshire Business of the Year.

Upon receiving the award from headline sponsor Mazars, one of our directors Keith Cox said: "We entered the East Midlands Chamber Business Awards to gain recognition for what our team is doing."

"We are so busy day to day that it is amazing to stop and see that people appreciate and acknowledge what we do. We are absolutely delighted to win this award."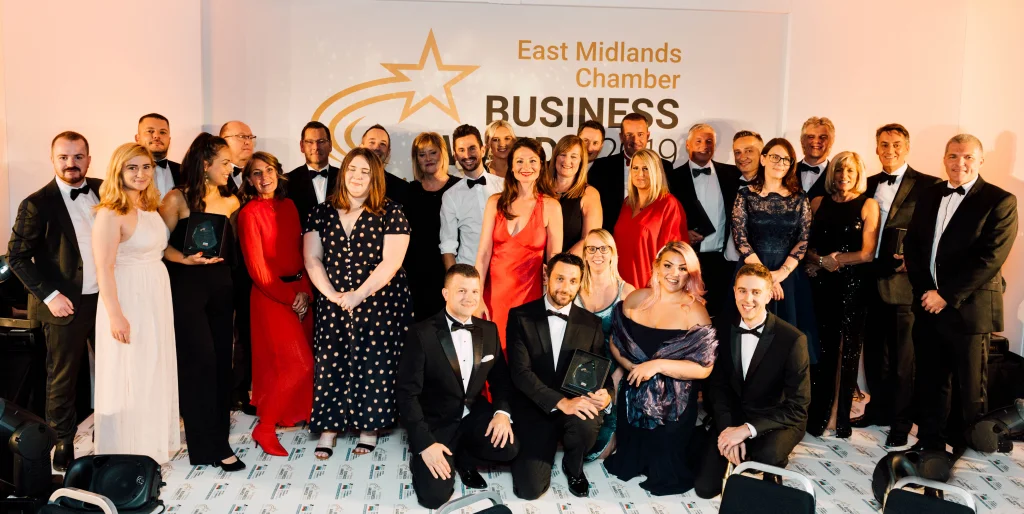 To qualify as a contender for the Business of the Year award, Bloc Digital had already won the Business Improvement through Technology award earlier that night. This award was sponsored and presented by Purpose Media.

Speaking at the event, Chamber President Kevin Harris said: "One of the main privileges of being Chamber President is being able to address and celebrate the crème de la crème of our region's businesses at the Business Awards.

"Taking part in the Chamber's Business Awards encourages an organisation to look closely at what they do best.

"Making it through to the final is cause for celebration in itself… you should shout about that success and proclaim to the world that yours is one of the best businesses out there."

The awards ceremony proved a fantastic event and our team had a great time celebrating the monumental win. We hope to continue to achieve success in such an exciting industry.