5 Jan 2023
The power of digital twins boosts manufacturing productivity
Bloc Digital is breaking new boundaries within data visualisation – demonstrating the power to transform manufacturing operations with a
production line digital twin for JCB
.
Introducing advancements in solution scale and visual fidelity, the Derby-based company is marking its most successful year in the Industry 4.0 space – helping both the sector and region to improve quality and efficiency while reducing risk and cost within manufacturing processes and production management.
Its digital twin of the JCB cabs factory in Uttoxeter – the first UK 'factory of the future' for the construction equipment giant – was designed to enable production to be more easily monitored and managed, ultimately enhancing productivity.
The application combines real-time data with 3D-modelled environments to provide an accurate virtual replica of the factory, enabling the location tracking of specific units along the complete production line. It also records stock levels, ensures maintenance needs can be quickly detected, and monitors build progress against target efficiencies. The solution's enhanced scalability can accommodate the addition of other factories, increased product demand, and overall growth.
JCB is one of a number of organisations working with the company to harness digital twin technologies in order to transform its operations. Growth within the industry, including as part of a government-funded research project named
UltraMQL
, has seen Bloc Digital invest in the region's talent base – welcoming new staff and being an industrial partner in the upcoming
East Midlands Institute of Technology
.
Keith Cox, Co-Founder of Bloc Digital, said; "By developing Industrial Metaverse solutions that use 3D environments and enterprise data to simulate manufacturing production in real-time, we're thrilled to be helping our clients and partners work smarter and be future proof.
"We're consolidating our sector growth with expansion in our own specialist research and development team, and will also be helping to ensure the next generation is equipped with the skills needed to continue to drive the digital revolution."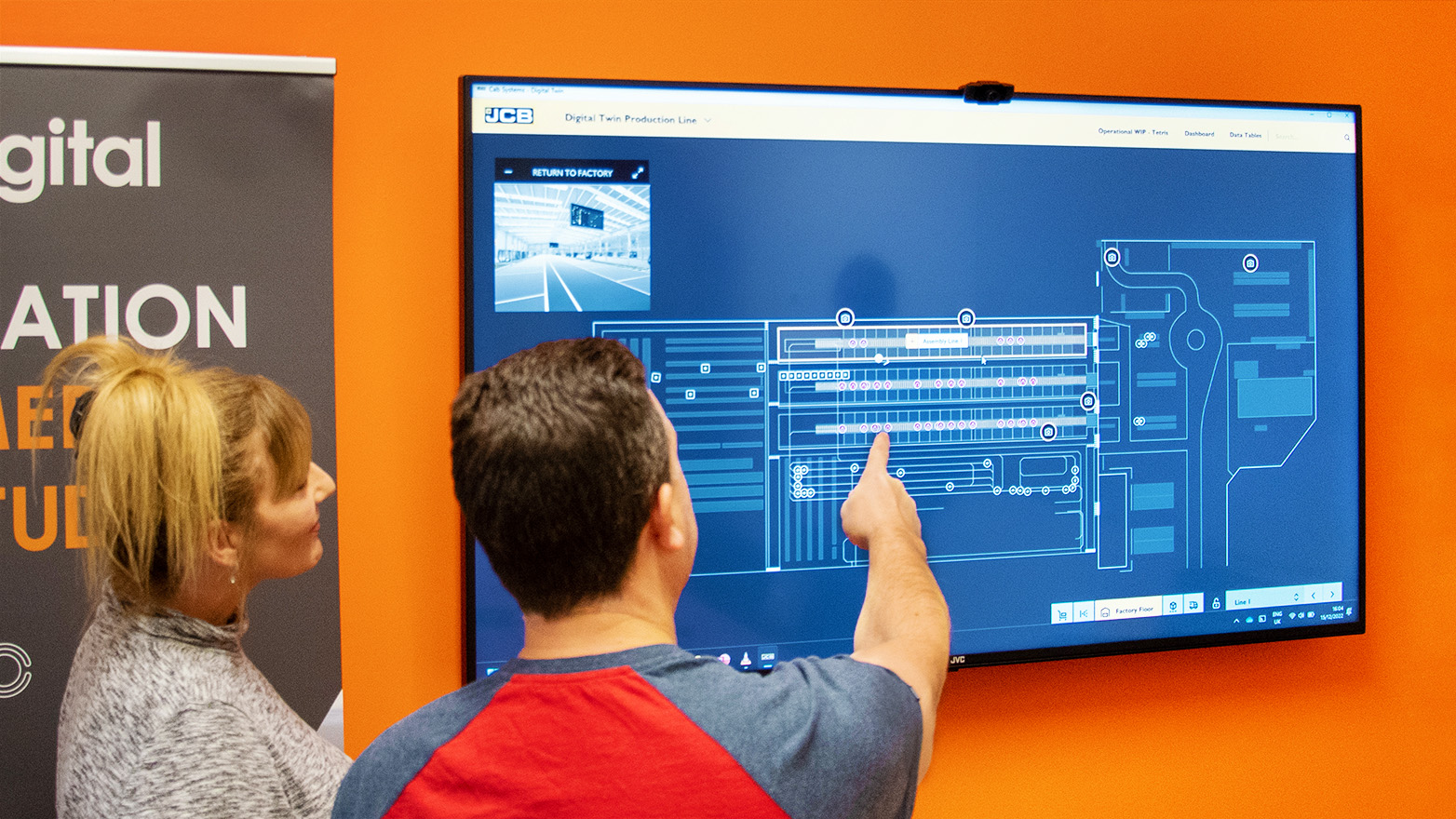 To track units throughout the Uttoxeter facility, the solution for JCB uses Industry 4.0 hardware installed by
Sato
, a global provider of auto-ID solutions, with the data being gathered by
Chainlane (formerly RFKeeper)
, an RFID technology company, for visualisation within the solution.
2023 will see Bloc Digital develop further opportunities with JCB within the digital transformation space.