Treetops Hospice 'Light Up A Life' Collaborative Film Production
CHERISHED MEMORIES BROUGHT TO LIFE THROUGH CHARITY, EDUCATION AND ENTERPRISE COLLABORATION

Film & TV students from the University of Derby joined our media specialists to support Treetops Hospice's Christmas fund-raising campaign. The film project, which focuses on the importance of building memories, has been a valuable opportunity to engage the next generation of students in charity and to enhance skills and knowledge exchange within the community.

The film is part of the charity's 'Light Up a Life' appeal which invites people to place a light on the hospice's Christmas tree in memory of a family member or friend. The tree lights will be switched on during an annual service in a heart-warming and treasured moment to reflect and remember loved ones. Among those featured in the film is Clair Attwood, who shares precious memories of her late dad and what taking part in Light Up a Life each year since he died has meant to her.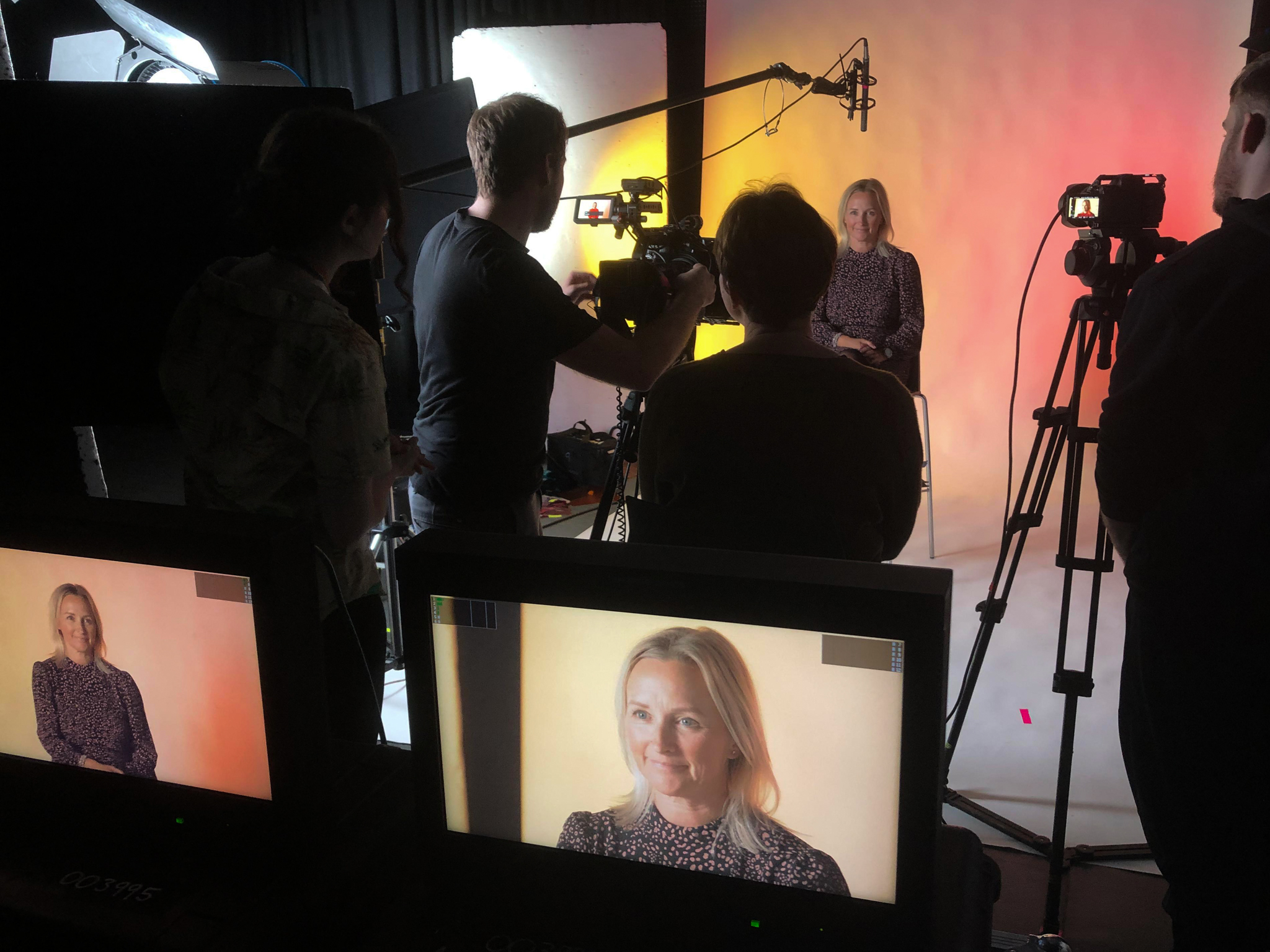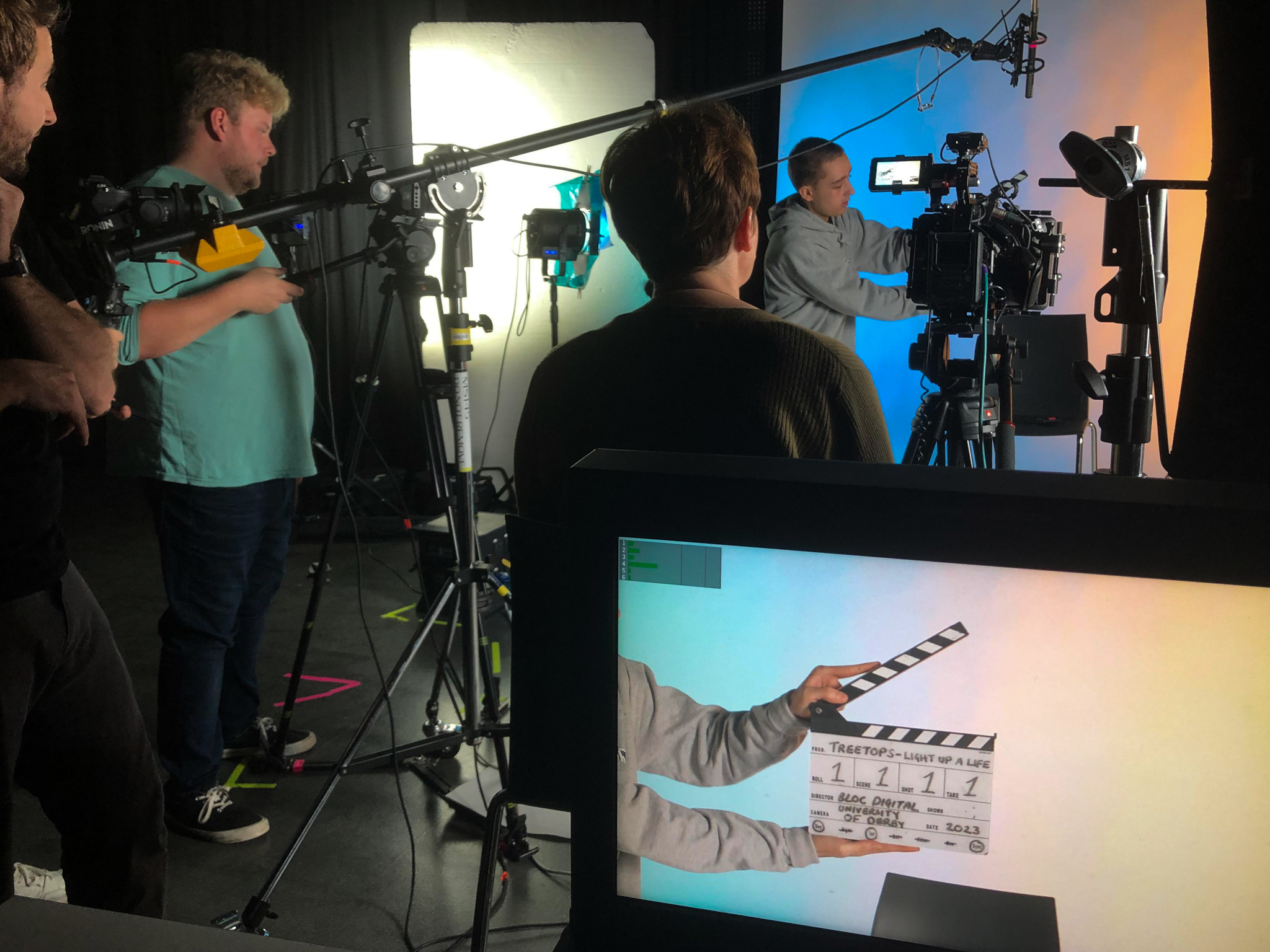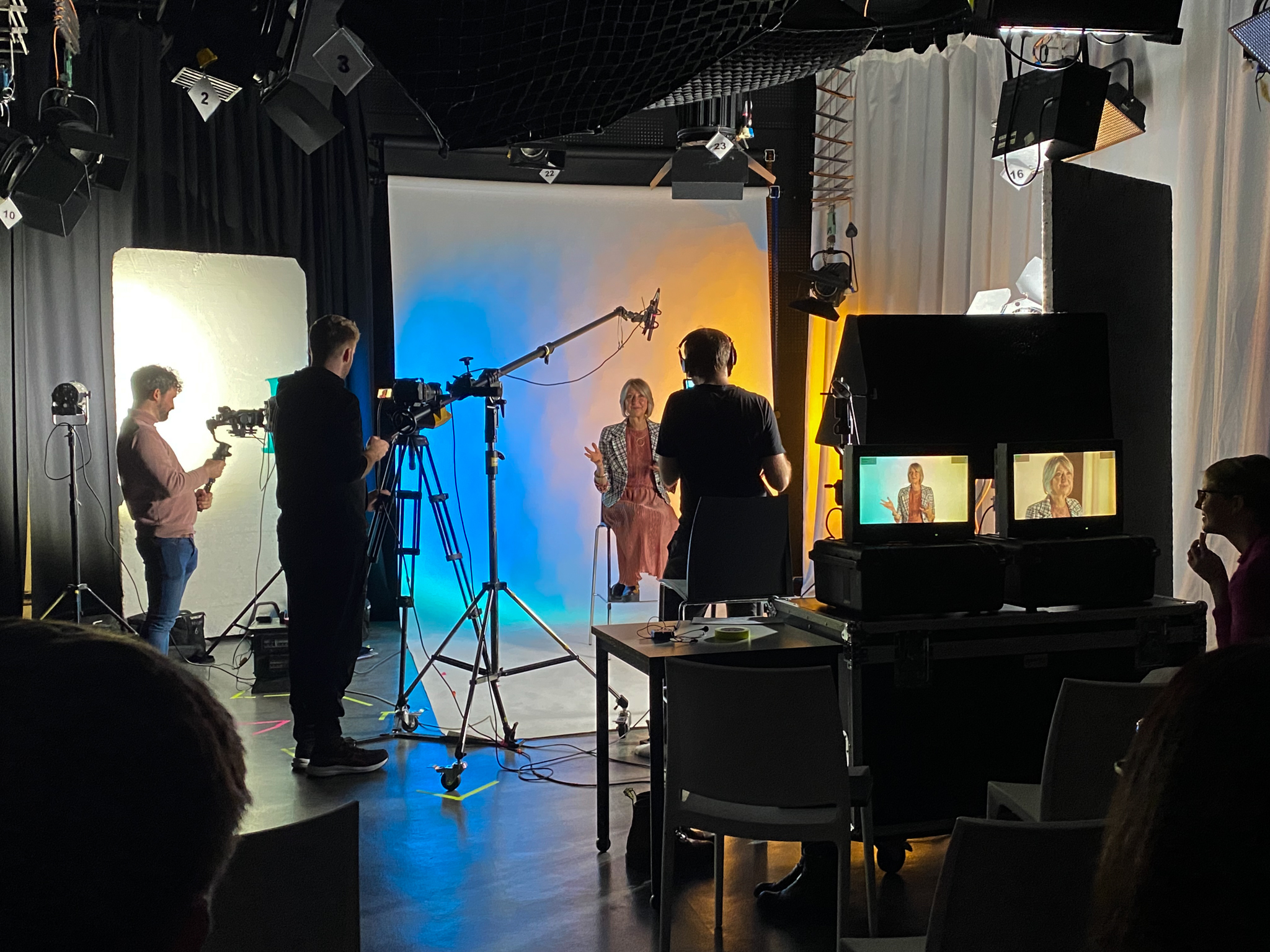 Capturing the film provided a group of second and third-year students the ability to put their videography skills into practice for the first time within a community-based live project. The group was led by Matt Gilooly, a Learning Technology Media Adviser at the University of Derby, and our experienced media team, Katy Stead and Becky Rose, who donated their wealth of skills and experience to design, direct, and edit the piece.

Bloc provides insights, industry experience and advice for Computer Games, Modelling and Animation students at the University of Derby, supporting students along their upskill journeys with vital industry exposure, sharing opportunities and building lasting memories for aspiring creatives.

Donating our time and skills to support the Treetops Hospice over several years, has helped to produce the charity's virtual memorial service during COVID-19 and even paint a colourful mural inside the hospice's reception room by our co-founder Keith Cox.