4 Mar 2021
From engines to dragons: The art of animation
Our animation team is constantly pushing the boundaries, combining impressive skills, technology, imagination and creative vision to deliver the wow factor. It means time and time again you'll hear me say "wow, I think this is our best animation yet"… and then the team will go on to produce even more stunning work.

From storyboarding, defining the narrative and scriptwriting with our Bloc Media colleagues to weaving in music composition and high-quality visuals, our team is taking the art of the moving image to the next level.

Specialising in creating digital visualisations for the engineering, technology and complex manufacturing sectors, our animations are designed to blend highly technical information with impactful visuals and engaging storytelling.

In short – truly bringing design, engineering and innovation to life!

One recent example is the Rolls-Royce Tempest, which is shortlisted in 3 categories at the Communicate Lens Awards 2021. Feel the force as it takes you on a journey towards the next-generation of aircraft – a vision of collaboration between some of the Defence industry leaders!



We've also been proud to see our work reach wider public audiences, being featured on national news on more than one occasion. During the introduction of Rolls-Royce's 'new approach to nuclear', as it leads a UK SMR (small modular reactor) consortium, BBC One revealed how components are to be built in modules as demonstrated by our animation.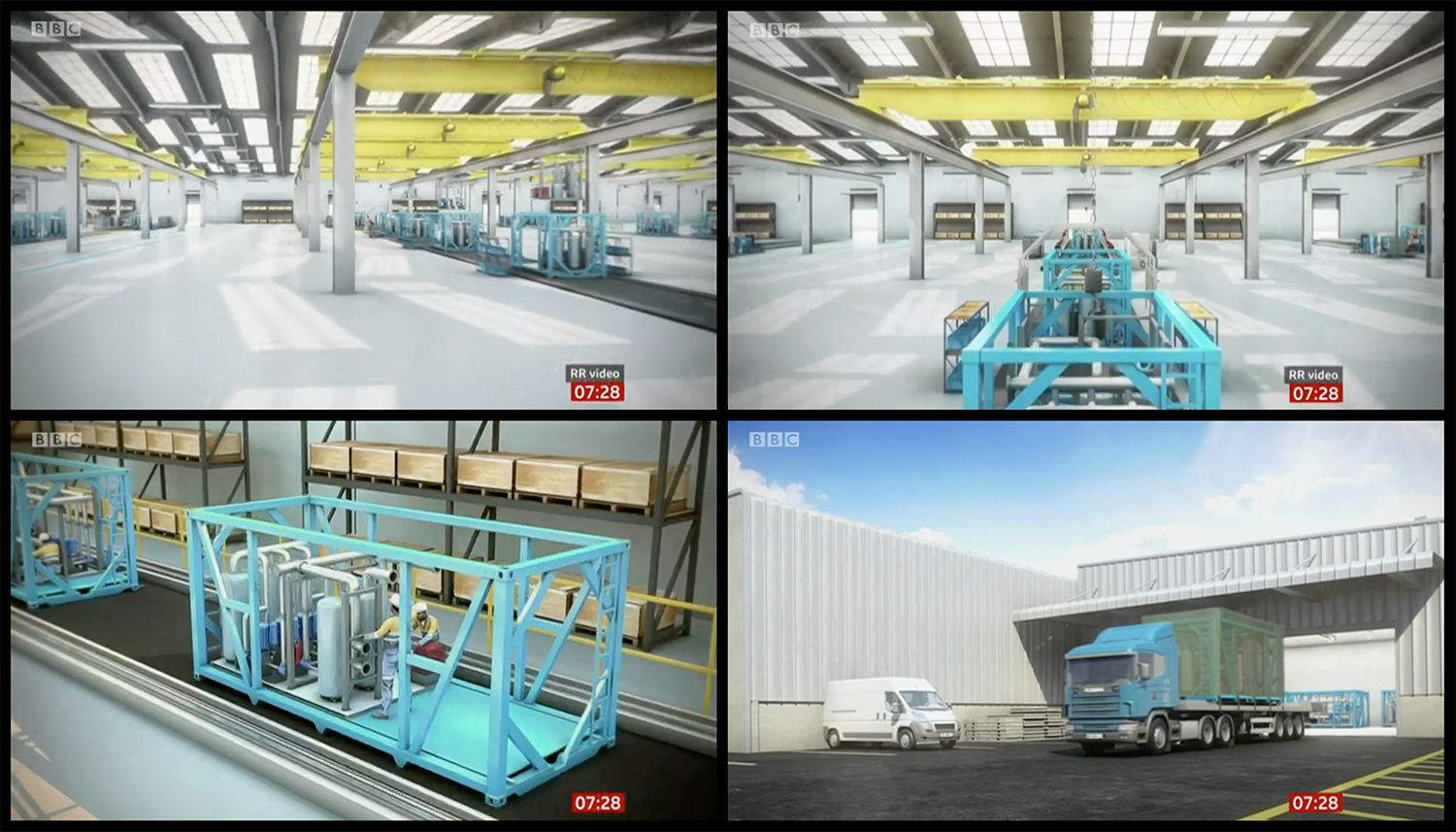 Constantly scanning the horizon and assessing new techniques – our team is focussed on ensuring clients stay ahead of the curve in a constantly developing industry. As such,
our modelling team have also been exploring using real time rendering
to create high-quality cinematics. The technology, born out of the high-tech games industry, looks to deliver real benefits.
But our animation capabilities span far beyond the realms of industry...
Working alongside our Bloc Family teams, Bloc Media specialising in film, broadcasting and cultural spaces and Bloc Arch Viz in the property sectors, we're opening up a new world of animation collaborations across sectors.
Our 3D animation for carbon offsetting company
Co-Treetment
creatively combined sound and movement with sunlight and an earthly feel to illustrate the company's essence.

The power of nature was also captured with Bloc Media, when we were commissioned to provide title and in-programme graphics for the BBC Panorama team.



From the factual world to the realms of fantasy, imaginations ran wild as our team packed enough punch to make shivers run down your spine in this fire-breathing and terrifyingly awesome animation.



And Bloc Arch Viz inspired wonder and a business community by bringing the new vision for Sherwood Observatory to life.


The art of the moving image
Animation has been one of Bloc's central disciplines since the beginning. Communicating messages, narratives and emotions through sound, motion and visuals, it's a powerful storyteller.

With a wealth of experience, we're harnessing animation to bring impact to client's marketing campaigns, showcase highly technical information and engage audiences across sectors. And take it from me, there's a lot more to come!