Streamlined visualisation with 3D scan technology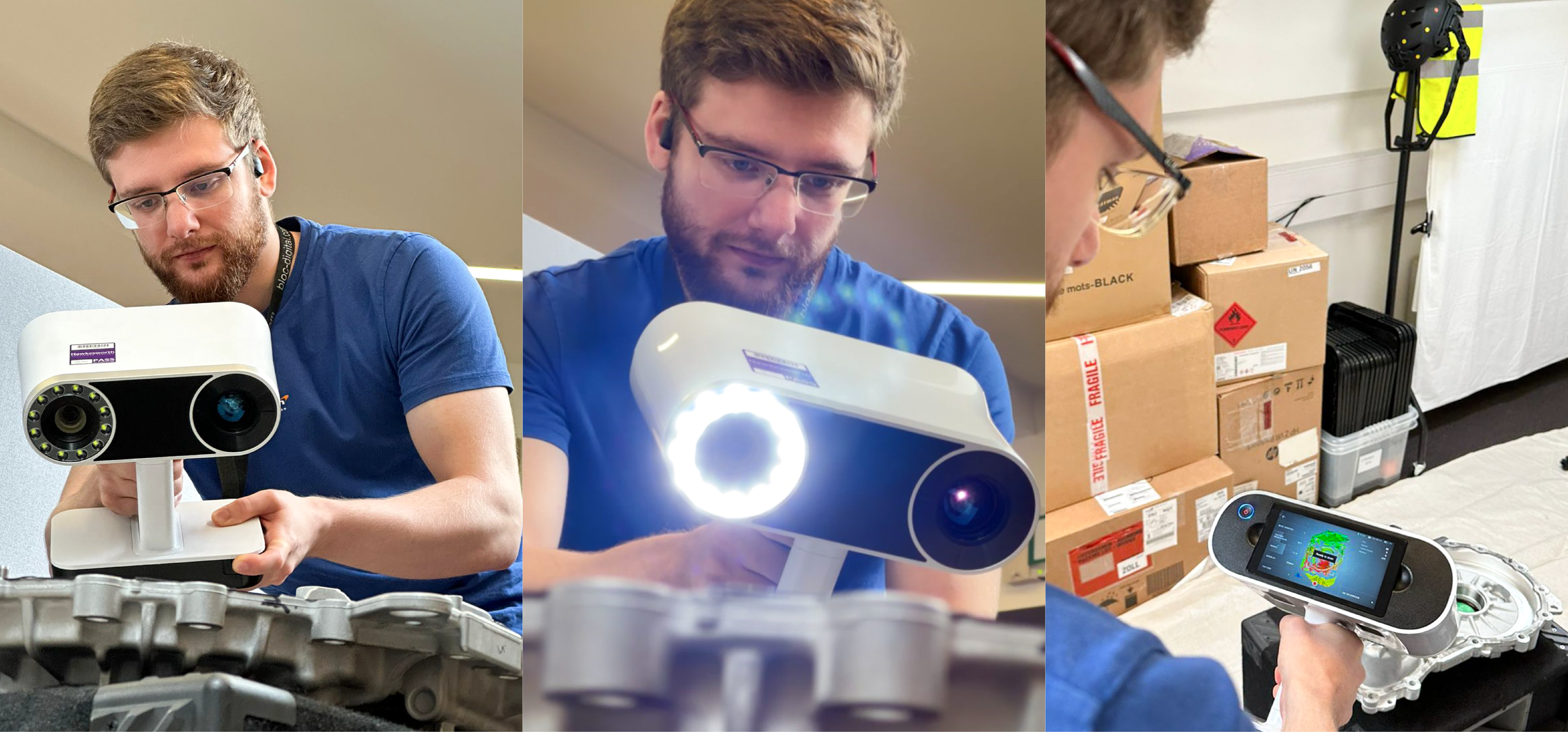 STREAMLINED PHOTOGRAMMETRY WITH BLOC DIGITAL

We always strive to improve our technical capabilities, from the latest software to the most efficient equipment. The newest 'toy' that our modelling team have been testing out is the Artec Leo 3D Scanner. It's helping us transform assets into highly accurate laser-scanned imagery at speed, and we're sure it will change our 3D data capture forever.

With comprehensive coverage, the laser scans capture asset data from all angles, producing uncompromised detail with repeatable results. The laser scanning process will become a vital tool in our photogrammetry work – not only bolstering our internal R&D efforts and industry 4.0 solutions but enabling us to ensure the success of our clients in a constantly advancing digital landscape.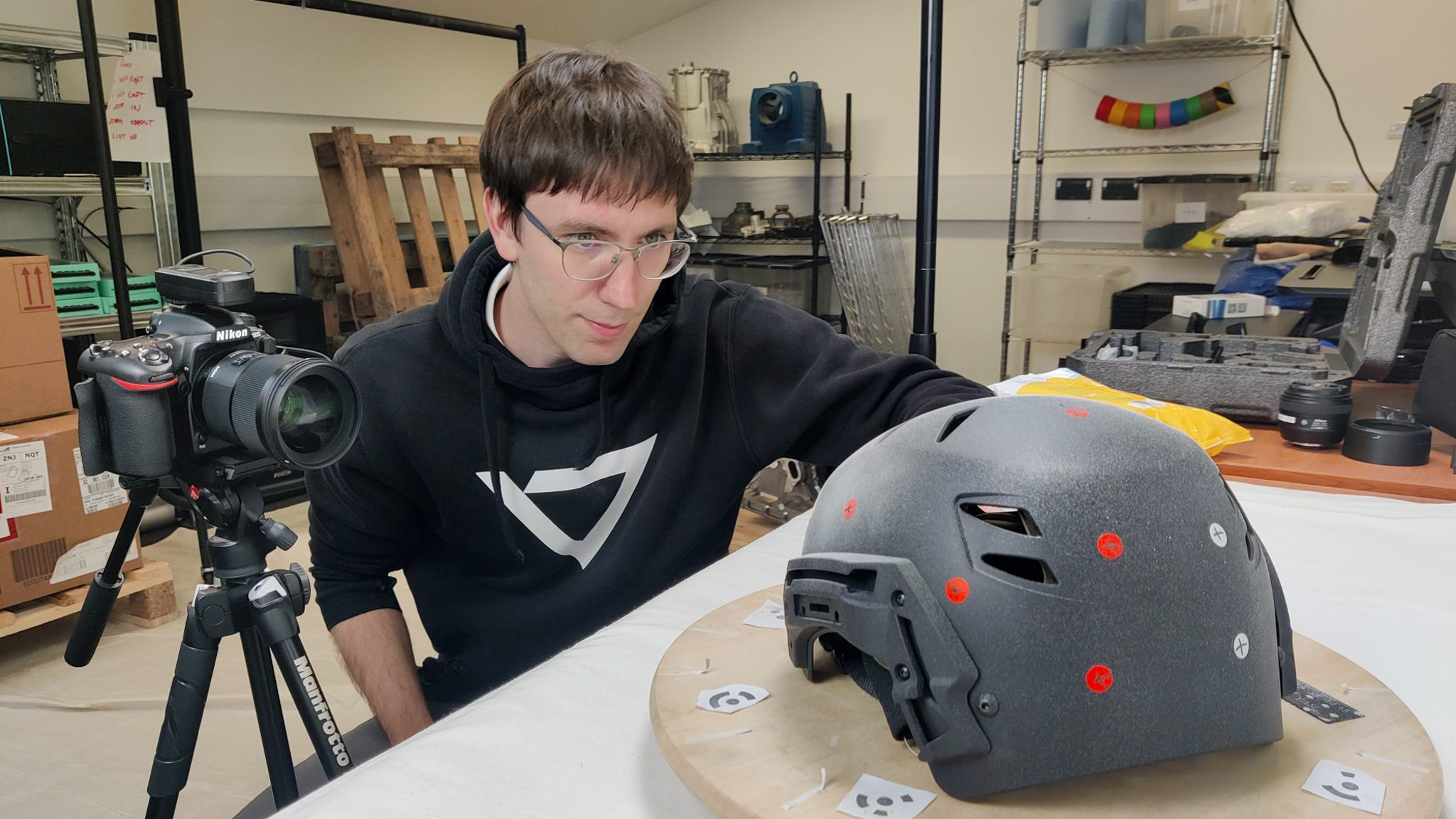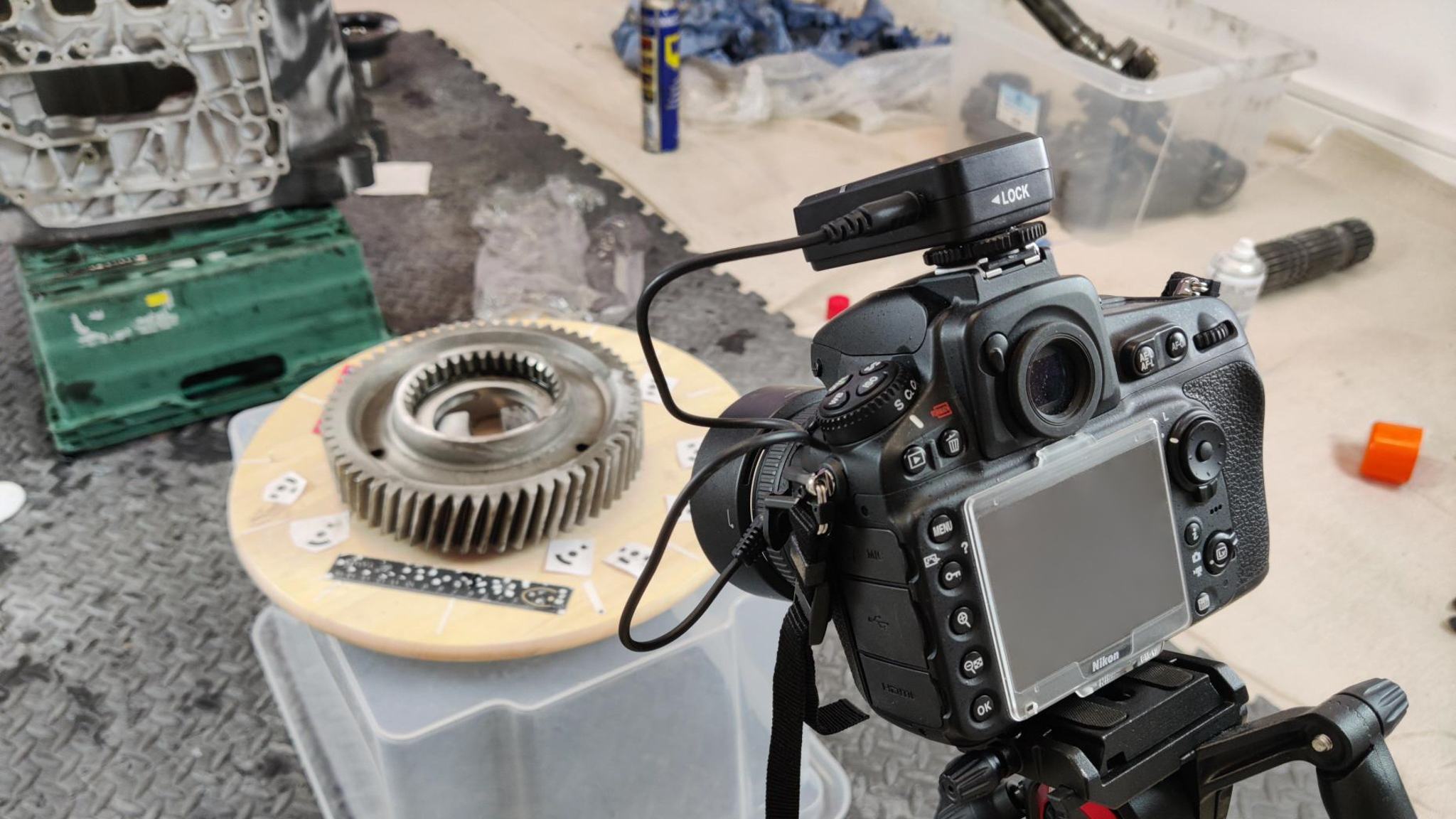 With hybrid geometry and texture tracking, reduced process times and real-time 3D model previews that allow us to pause and resume scans mid-project seamlessly, we have effectively eliminated the need to capture hundreds (or in some cases thousands!) of images via a camera, and reduced time spent rescanning assets due to inaccuracy or missing data. Real-time preview informs us where we have missed parts of a component mid-scan meaning our overall accuracy is reaching new heights.

This scanner replaces the long process of photographing and documenting images of a component in order to accurately replicate an asset in the 3D world. Before we adopted this new tool, our previous process required traditional photogrammetry with a physical camera shown in the images above, since acquiring the scanner we've successfully streamlined our capabilities in this field for all future projects.
BMW IX M60 E-AXLE PHOTOGRAMMETRY

We've already started to implement this innovative 3D scanning tool into our workflow. For example, here's a side-by-side comparison of an ongoing photogrammetry project focusing on remodelling a BMW iX M60's e-Axle. The image below showcases a laser-scanned image of the e-Axle alongside the real thing. This comparison effectively emphasises the precision and enhanced clarity achieved through this advanced technology!

Image by: BMW UK