18 May 2022
WebAR: bringing AR experiences direct to your browser
Imagine how easy your marketing communications could be if your audiences could access captivating Augmented Reality (AR) content from any product label, business card, flyer or printed advertisement, with only a standard smartphone to hand... and no app required.

Helping the University of Derby to attract and inspire increasingly tech-savvy students, we harnessed emerging WebAR technologies and print expertise to provide a new kind of experience – bringing an immersive showcase of the university's culture directly to students' fingertips. Browser-based and highly accessible, the AR solution would enable users to better envisage what it's like to live and learn in our city.

But what is WebAR? And what does it mean for the future of immersive experiences?

WebAR vs native apps: a balance between accessibility and visual fidelity
Whether it's as simple as placing a digital product on your desk or as immersive as standing in the great hall of a stately home – Augmented Reality (AR) enables us to see the real world with digital information overlayed. Typically when we talk AR, however, we refer to 'native' app-based technology or even AR that requires a specific headset like the Microsoft HoloLens, but WebAR is exploding in capability and popularity too.



Unlike native AR, with WebAR users can view AR content directly through a mobile web browser via a URL link or QR code – without the need for an app. Downloading an application to begin enjoying an experience is a principal barrier to entry. Decoupling AR from underlying hardware and software platforms, WebAR gives users more convenient access to AR content. Users can skip downloading an app and get straight to participation!

A subsequent (and highly important) bonus is the enormous potential for organisations to extend reach and engagement – customers can more easily see your AR information and, in turn, are encouraged to share it. Being browser-based also means the technology can easily integrate with Google Analytics, HubSpot and the like, to provide useful demographic and tracking information for marketing initiatives.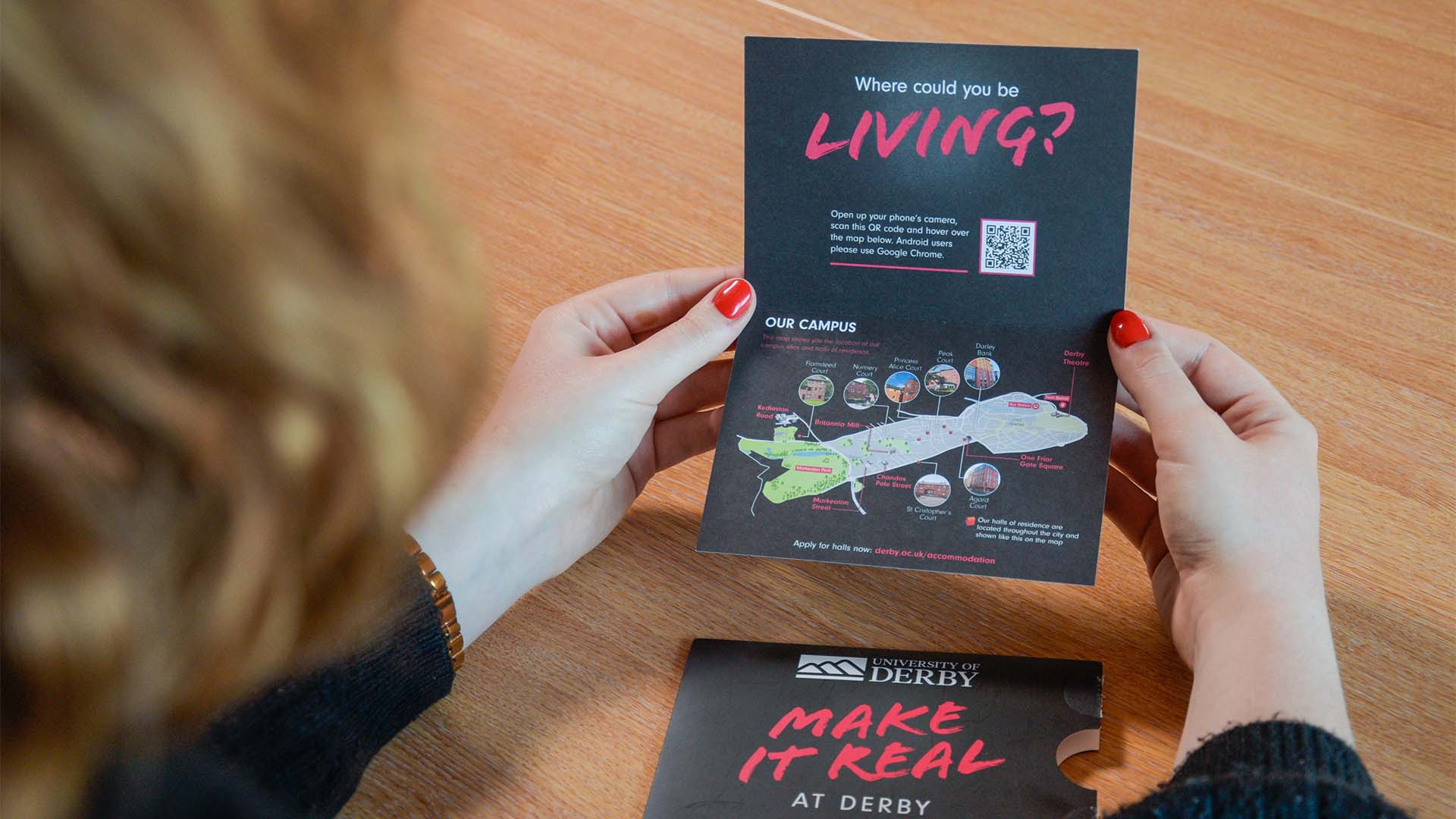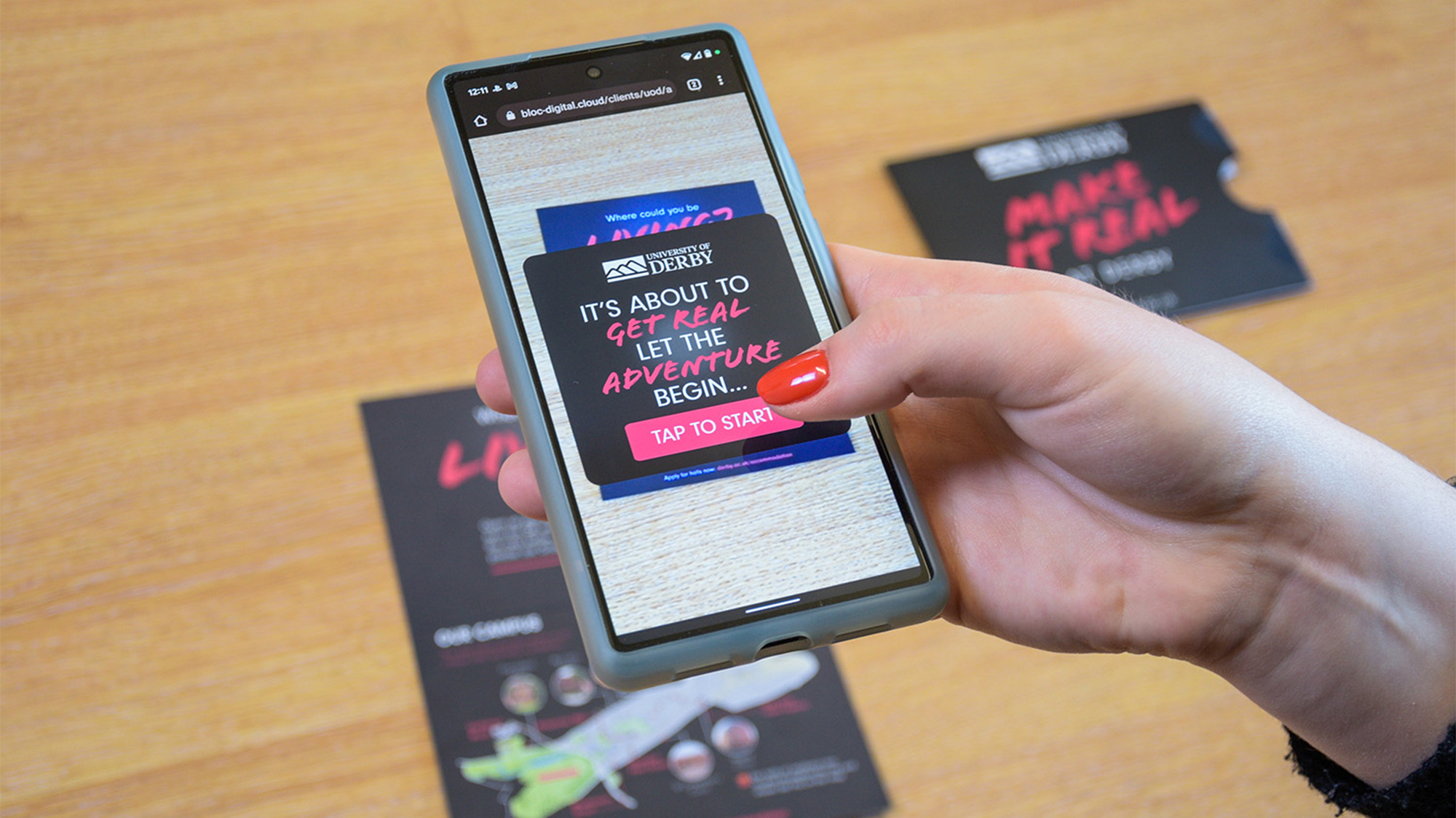 But the web-based nature of WebAR also brings drawbacks. Restricted by the speed of a user's network connection, and with reduced access to a device's graphics processing unit (GPU), WebAR sees capability deficiencies. The look and complexity of visuals and content are limited, and highly detailed and interactive 3D models and animations, which involve high volumes of data processing, lead to a lower fidelity experience in regions without 4G or 5G access. It is for these reasons that our team kept an eye on this nascent technology as it evolved, waiting until it reached real potential before its implementation into our client solutions.

Yes, WebAR is not as powerful as its app-based equivalent, and is not currently suitable for x, but it's providing instantly accessible and exciting immersive experiences across multiple devices and platforms... ideal for simple yet captivating AR. It's most certainly found a place in B2C, STEM, and applications where quick impact is required – and the University of Derby's recent 'Making it Real' campaign is a perfect case in point. 
'Making it Real' with WebAR-interactive print
As A-Level and college students geared up to make one of the biggest steps in their adult lives, the University of Derby's Marketing and Communications team were looking to level up their yearly open day collateral and capture the attention of next-generation students. Our solution was to combine our print and digital tech expertise to elevate traditional print flyers with WebAR.


WebAR was the perfect choice for their 'Make it Real' campaign for two reasons. First, the web-based nature of the technology would support the university's low friction requirements – enabling open day visitors to gain rapid access with the simple scan of a QR code. Second was its 'out of the box' style – a rich and interactive AR showcase of the university's culture would offer students a greater sense of involvement, as well as being an innovative way of presenting the information.

Such content could have been included in more text and image-heavy collateral, however, the collaboration of our Creative and Technology teams resulted in WebAR-interactive print with memorable impact... as demonstrated by our client feedback!


WebAR: Bringing AR to the Masses?
While native app and headset-based experiences continue to be the mainstream, WebAR is continually evolving and advancing. As the technology becomes more sophisticated and its drawbacks diminish – particularly in improved visual fidelity – it could become a viable alternative for many more use cases.

Convenience and accessibility could see WebAR support the further expansion of Augmented Reality into the everyday. We look forward to what the future will bring...