From first steps to stepping along the Derby Ram Trail
30,000 maps printed; 4,000 website visits on launch day; over 5,000 app downloads and counting. We've been helping Derby Museums welcome kids to grandparents and Derby residents to visitors from across the UK to discover the charity's Derby Ram Trail. As the trail's Creative and Digital Partners it's been great to witness our map and app designs in action – helping visitors navigate the city streets in search of 30 colourful rams. But that's not all we've been producing.

Through brand creation, print design, and web and app development, we've been helping guide the Derby Ram Trail journey from the very beginning. We've been collaborating across our specialisms and donating our services to Derby Museums to bring the event and city to life… even unveiling R.A.M. and Rameses, our own Bloc-sponsored rams, along the way.


Now after months in the making and the disappointment of Covid-induced postponements, it's been a delight to watch as Derby embraces the trail and celebrates the city's rich heritage and culture. As we hit the 7-week mark of the vibrant 12-week event, we're taking a glance behind the scenes to give insight into our process – from the project's first steps to stepping along the trail.
Visit
www.derbyramtrail.org
to discover more about the event.
A baa-rilliant brand
The event first needed a 'baa-rilliant' brand and our Bloc Creative team, approached by Derby Museums, set to work on that vision back in 2019 as the trail's Creative Partner.

As an adventure of discovery the trail would need to engage all ages and communities, attract local businesses to sponsor one of the 30 rams and, most importantly, raise vital funds for Derby Museums. Looking to capture an essence of fun, vibrancy and creativity, the project began with a sketch of the proposed sculpture and research into other Wild in Art events.

A recognisable Ram representing the Derby spirit was soon after identified as the focal point. Following design variations and iterations, this would be paired with additional graphical elements including dotted paths, maps and signpost illustrations to enhance the energetic 'discovery' nature of the brand identity. Adopting Derby Museums' pun-enthused tone and armed with flexible logo variations developed for use across different formats, the Derby Ram Trail was born.



In the meantime the Derby Ram Trail website would become a central digital hub for all details about the trail – its artists, sponsors, launch, and eventually, the map, app and rams themselves. Micro-interactions, reactive maps and a popup structure were integrated to enhance the sense of involvement. An agile process, a responsive, modular development and a series of design stages at its core meant the website remained flexible as the trail progressed towards the launch, welcoming over 4,000 visitors on the big day wanting to know more.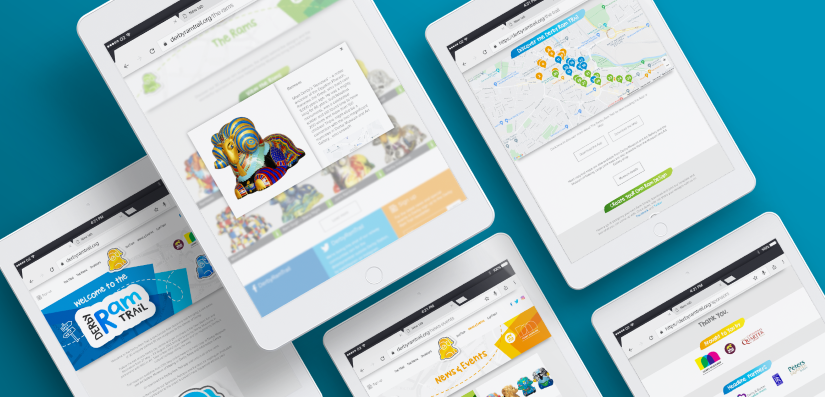 30,000 hard copy trail maps as well as a number in large print were also created. These would balance the characterful, energetic style used across the brand's collateral with the clarity that was needed for an information-rich, accessible guide. Resin plaques would also enhance the ram sculptures with design and sponsor information, and posters, advertisements and more would help the charity 'spread the word about the herd'!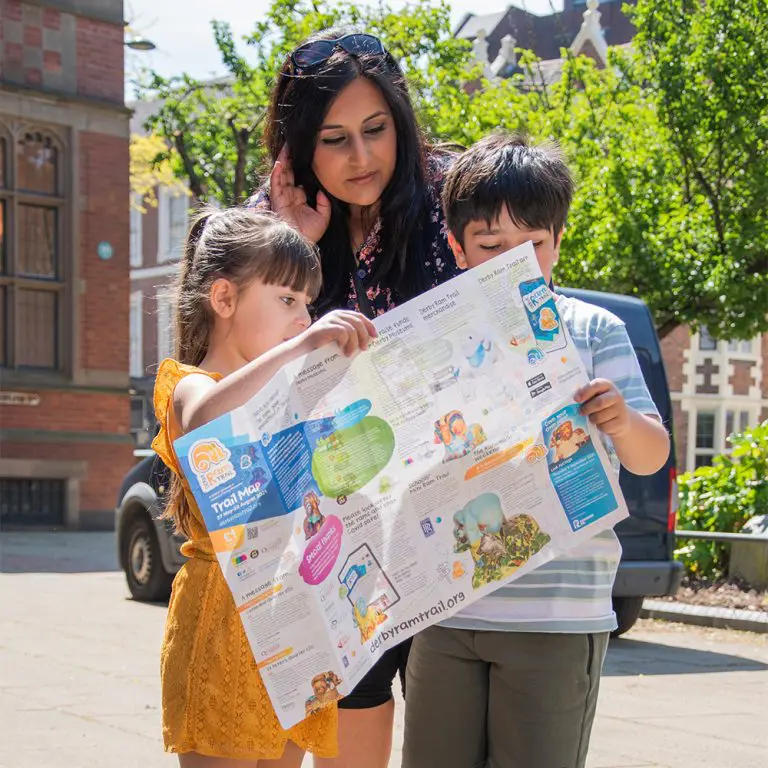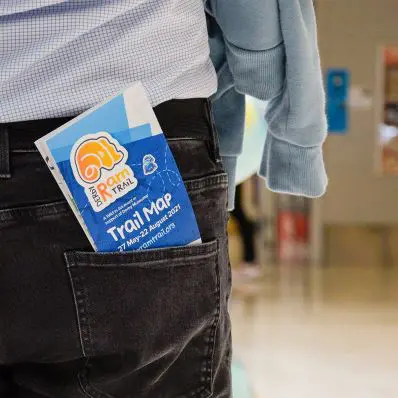 Stepping along the trail with an interactive app
Meanwhile our Creative and Digital teams were also working to implement the established brand essence into an exciting Derby Ram Trail app – and as Digital Partners, open the door to greater discovery and visitor experience too.

Interactivity was the name of the game and this focus on involvement would give both kids and adults a sense of quest and participation. With the free-to-download app in hand, users are challenged to collect all 30 rams in their trophy cabinets while also exploring the wonders of the city.

Designing-in accessibility means the app is also easy to use for all ages. The text to speech function includes audio descriptions of the stunning rams, enabling all visitors to enjoy the 'virtual' trail.



Using the interactive map complete with compass-like directional ques, visitors are guided towards the rams to not only add these to their collection as they approach, but to reveal information about the rams' artist and sponsors, and unlock an 'ARTe-Fact' too.

The special digital ARTe-Facts enable users to uncover nuggets of information linked to key objects in Derby Museums. This feature encourages visitors to dive deeper into the city's art, social and cultural history and brings learning to life for all ages. Our R.A.M.'s ARTe-Fact, the Joseph Wright study room, houses over 300 drawings by the famous local artist!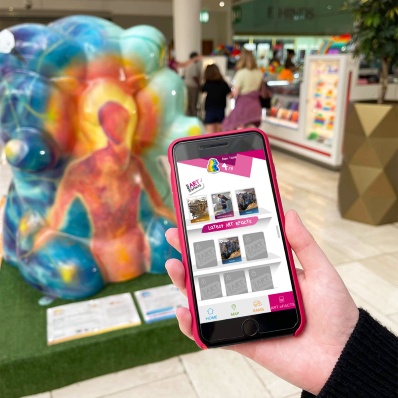 But that's not all. There were even more surprises not often found on apps of similar trail events too.
We harnessed our immersive tech capabilities to integrate an Augmented Reality (AR) feature and add an extra level of engagement and excitement to our Derby Ram Trail app. Overlaying digital data onto the real-world ram sculptures, it unveils rotating pyramids, pulsating data circuitry and floating holograms representing Bloc. It is this special feature found only on Bloc's rams that is taking the app to the next level – giving users a chance to truly 'step in' to the Derby Ram Trail and uncover an even greater sense of presence.
Download the free Derby Ram Trail app via the event website.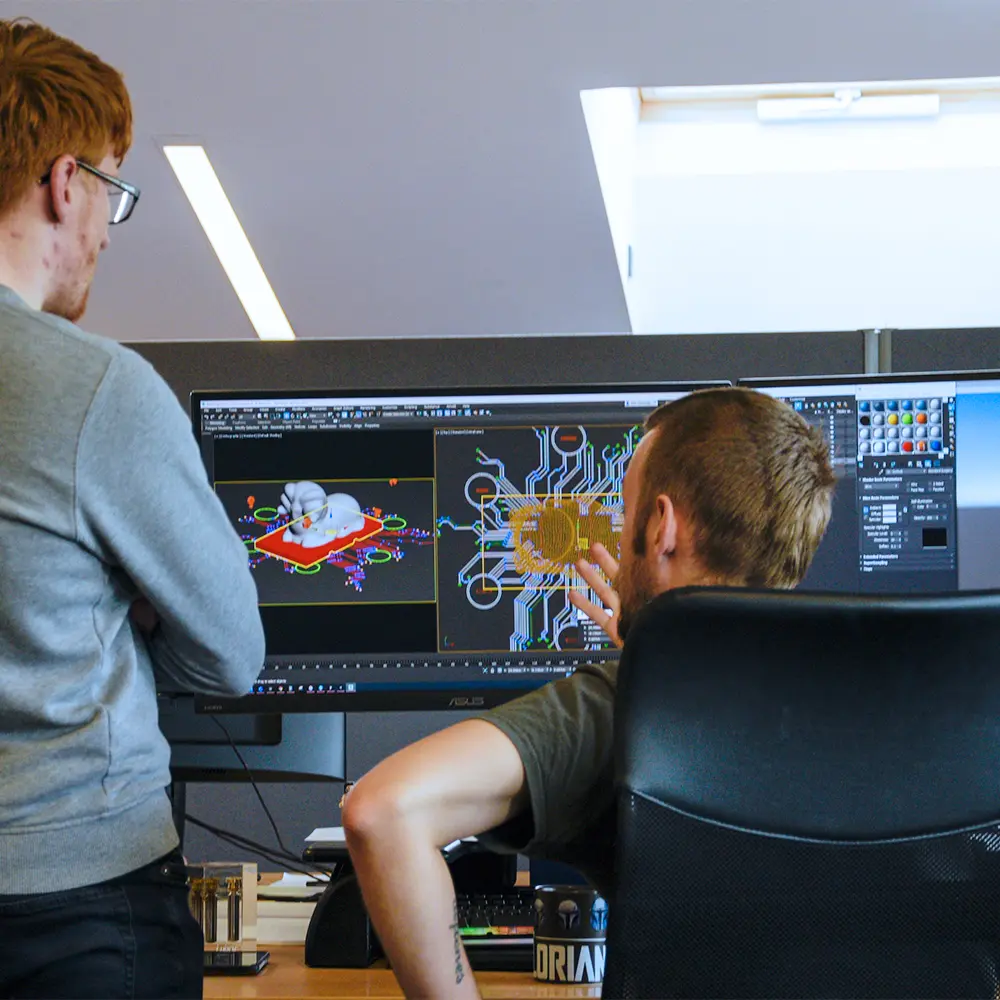 A collaboration of colourful creativity
Working across divisions and donating skills at every stage of the journey, we have been delighted to play our part in bringing this highly anticipated event to Derby and with it, the spirit of Derby to life too. What started as a brand vision, through creative, web, print design, UX, app development and AR has culminated in a truly memorable experience bringing visitors back into the city after more than a year of closures and disruption.
Not only is it exciting to see smiles on faces and visitors once again enjoying our city but it's great to continue to raise the profile of Derby on a national scale as well as help secure the future of the Derby Museums charity too.
If you haven't already, we hope to see you explore the trail over the next few weeks –
download the app
or
pick up a map
and get involved!