25 Mar 2021
A year on from lockdown: Celebrating client resilience

Lockdowns 1, 2 and 3, moving to remote working, postponed events and changing restrictions. This past year has been a rollercoaster for many of our clients…

So as our community recharges ready for the roadmap that lies ahead, our Creative team are marking a year from the first lockdown by sharing their clients' positive news stories!

Bringing together successes and tales of resilience since March 2020, we explore how the community has been adapting and making a difference, and how our Creative studio have been providing support during the unpredictable and changing landscape.

It's a time for reflection and, as businesses start to see the light at the end of the tunnel, an opportunity to focus on the good!


Derbyshire County Cricket Club mark their 150th anniversary year
Derbyshire County Cricket Club's mission has always been to develop cricket in the region and for communities to feel 'Proud to be Derbyshire'. So when the team set up 150 years ago, celebrating their huge anniversary in a year like in 2020 was never the plan!

With social distancing and government restrictions driving them to adapt, the club implemented new initiatives, extended the celebrations into 2021 and have already seen record sales. We can't wait to see the return of live cricket in the coming months, and clearly so too do DCCC fans!

Each season our Creative team works with the club in order to drive fan engagement and increase attendance numbers through design, print and branding – and this has never been more important. Creating membership campaign collateral including brochures, fixture cards and direct mailers, and designing a commemorative 150th anniversary logo to take centre stage across all media, we're ready for the excitement to begin. Here's to seeing venues once again welcoming cricket lovers across the region!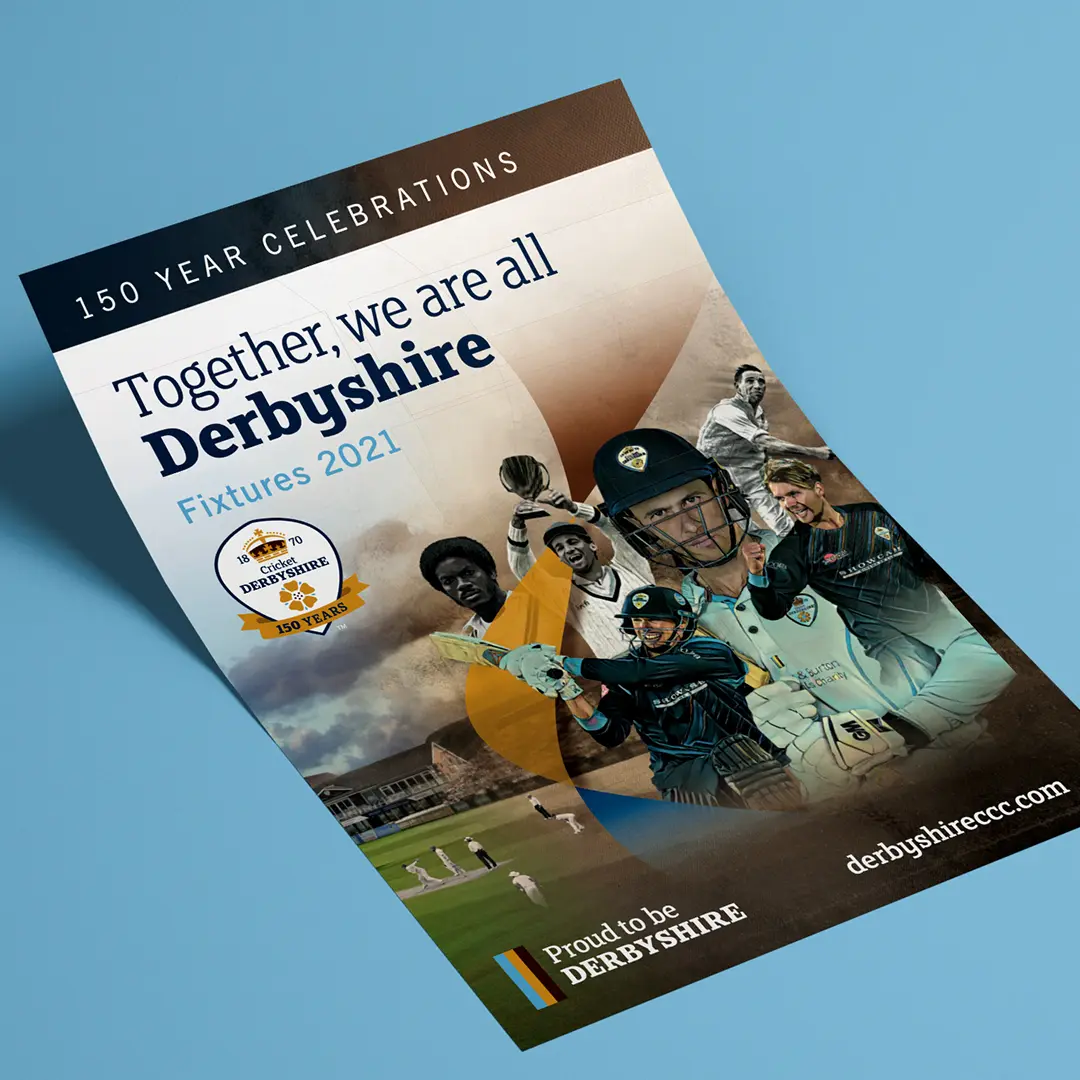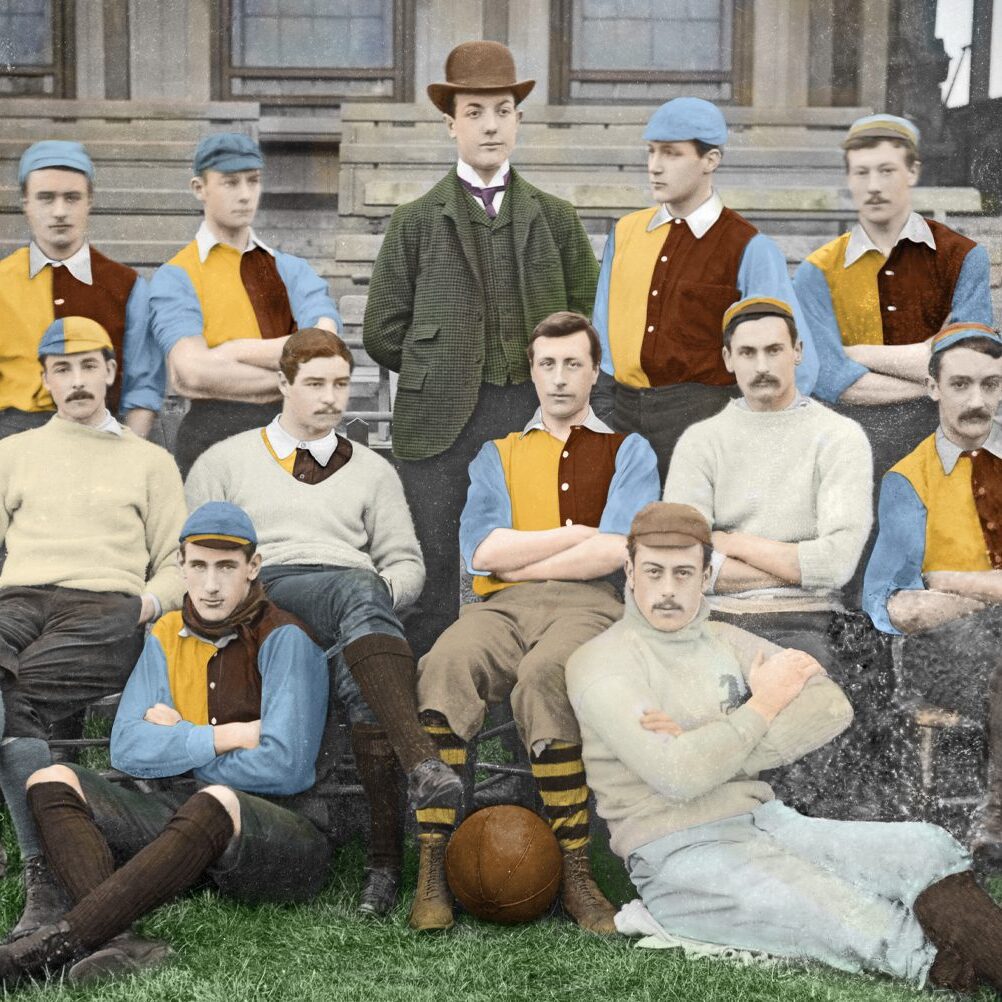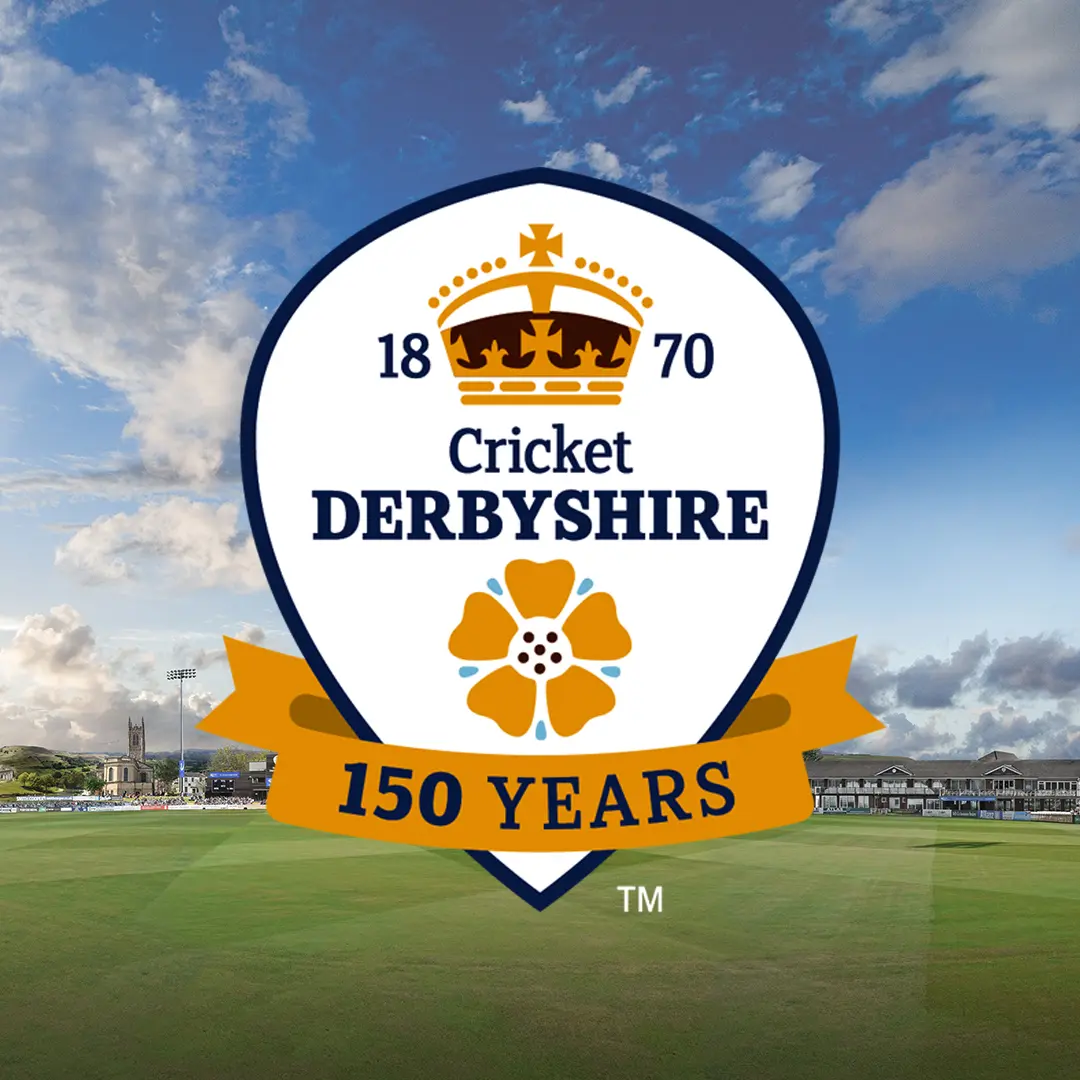 Morecrofts share positive news and project milestones
The construction industry was one of the only sectors to avoid shutdown during the first UK lockdown in March 2020, however with new regulations and paused projects, it still saw many challenges.
But despite industry uncertainty, long-term Creative clients and electrical contractors Morecrofts have been reaching new company milestones and sharing positive news throughout the year. With construction sector projects in progress across sectors and the country, the team celebrated
completing over £50 million of work
in the last 5 years as well as
securing £5 million worth of new projects
despite COVID-19!
We've been supporting Morecrofts in sharing their news of resilience and company milestones through social media and website content. Highlighting positive news stories on these channels has been highly welcomed and congratulated by subcontractors, clients and the industry, as well as being subsequently featured by inward investment partnership
Marketing Derby
!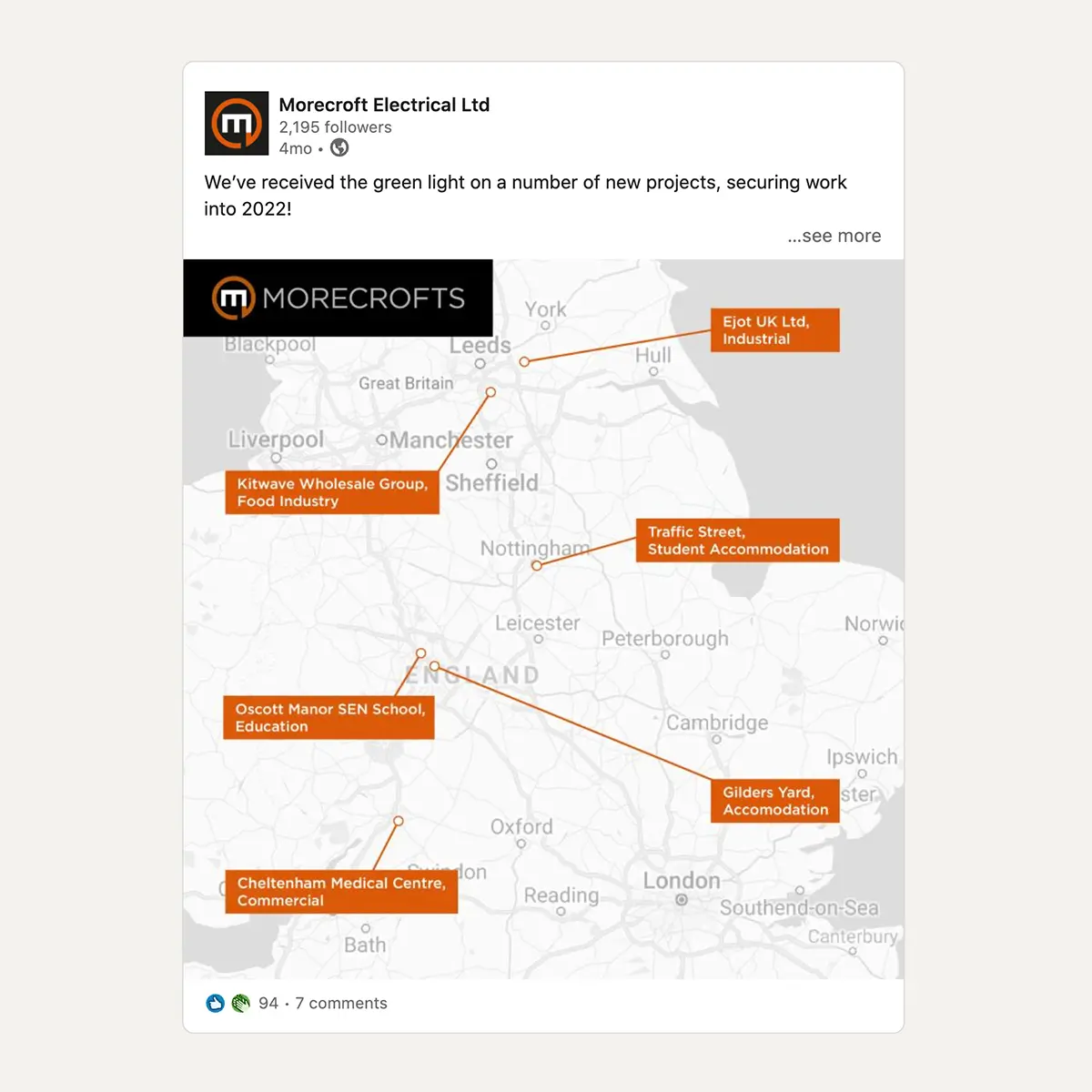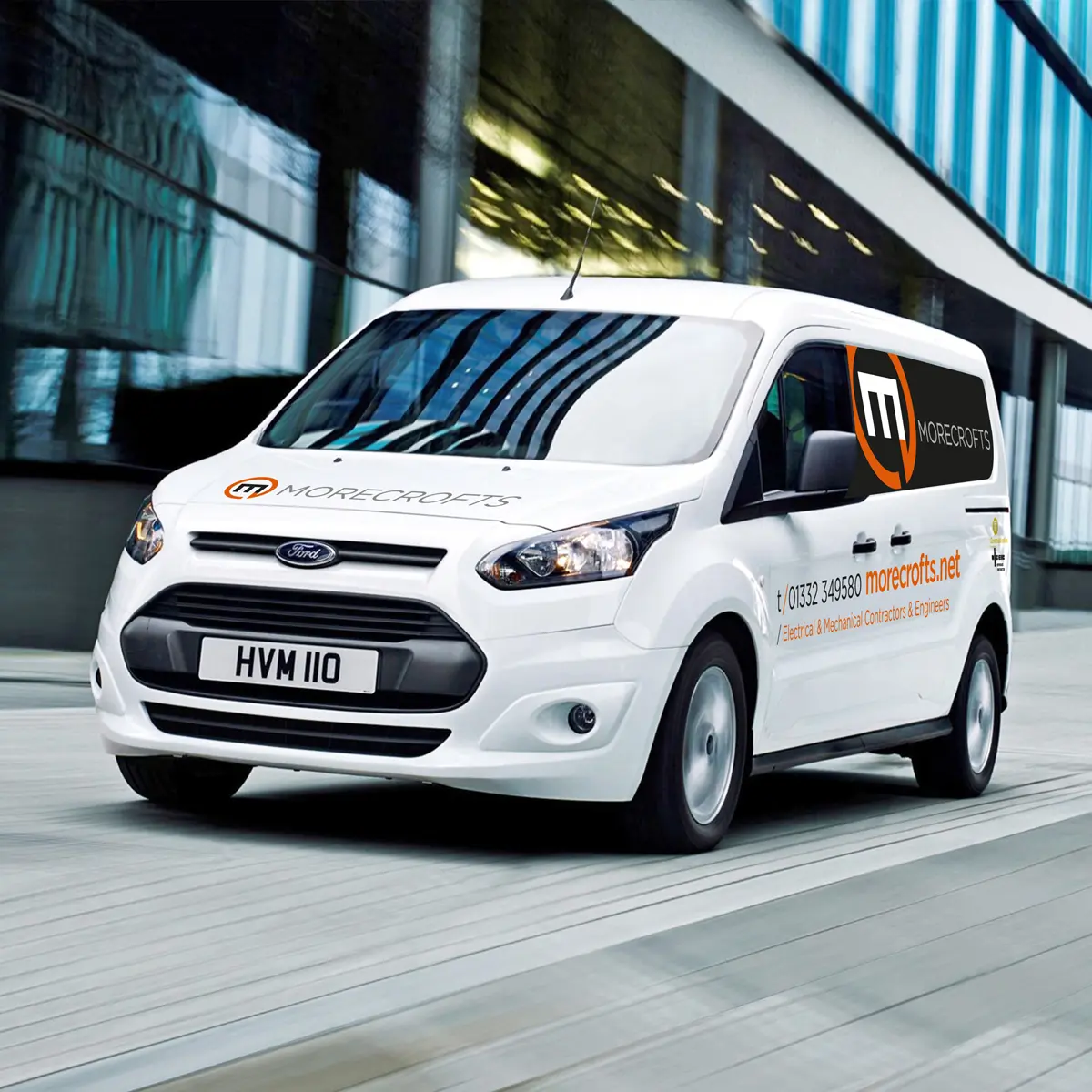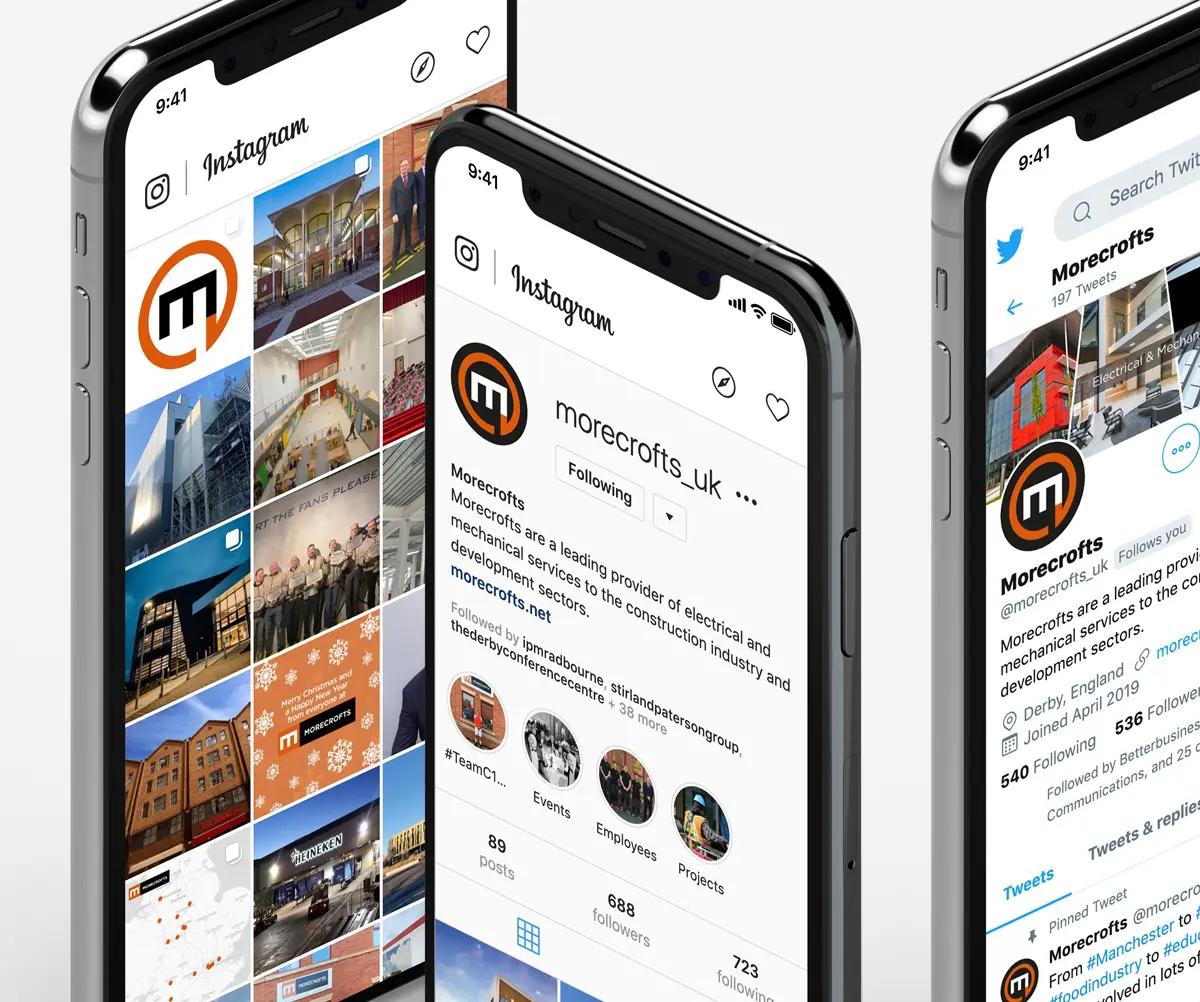 Co-Treatment's first year of business
When East Midlands-based carbon offsetting specialists Co-Treetment launched in November 2019, they could have never anticipated what their first year in business would bring…

But despite 2020's challenges, the team haven't been letting COVID-19 get in the way of their clients' environmental goals! Equipped with their eco-focused brand and design by our Creative studio, and nature-inspired animations from our Media team, Co-Treetment have been welcoming clients across the print, creative, commercial and industrial sectors – planting 1,300 trees to offset carbon emissions in their first year of business.

We've been helping Co-Treetment spread the word about their local planting initiative, successes and CSR initiatives through content marketing, print and all aspects of design. A local company with a positive message and strong drive despite COVID-19, we can't wait to see what lies ahead for the team!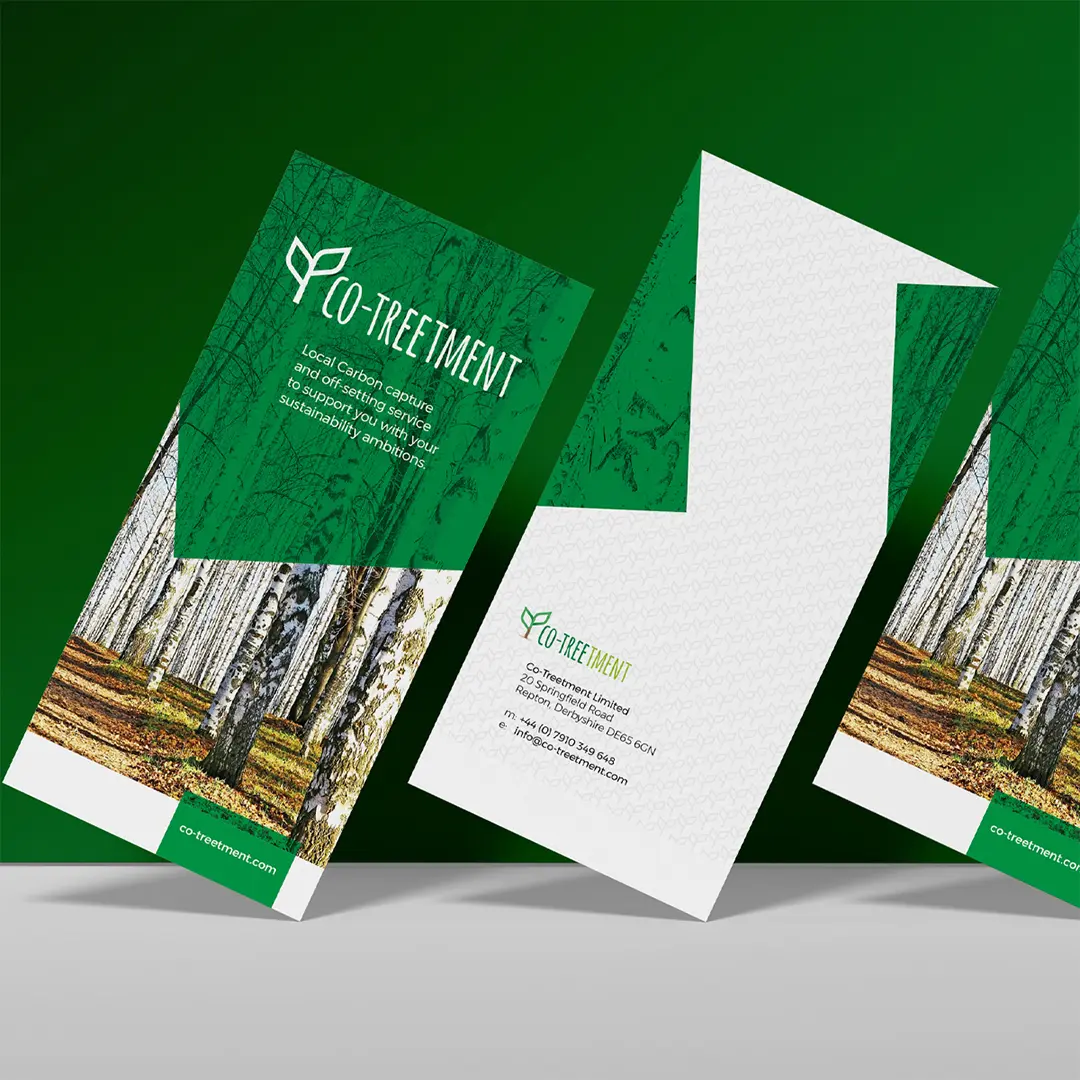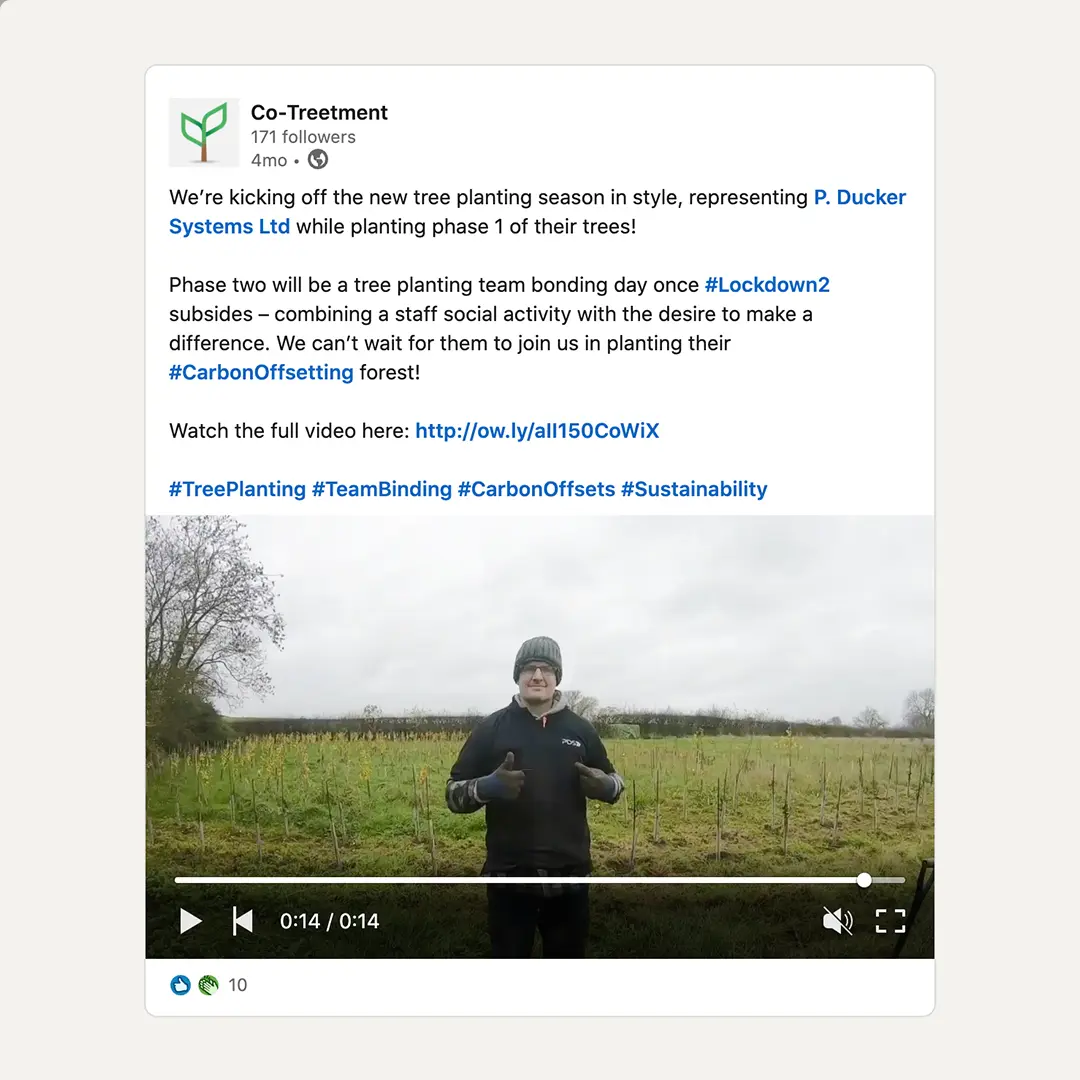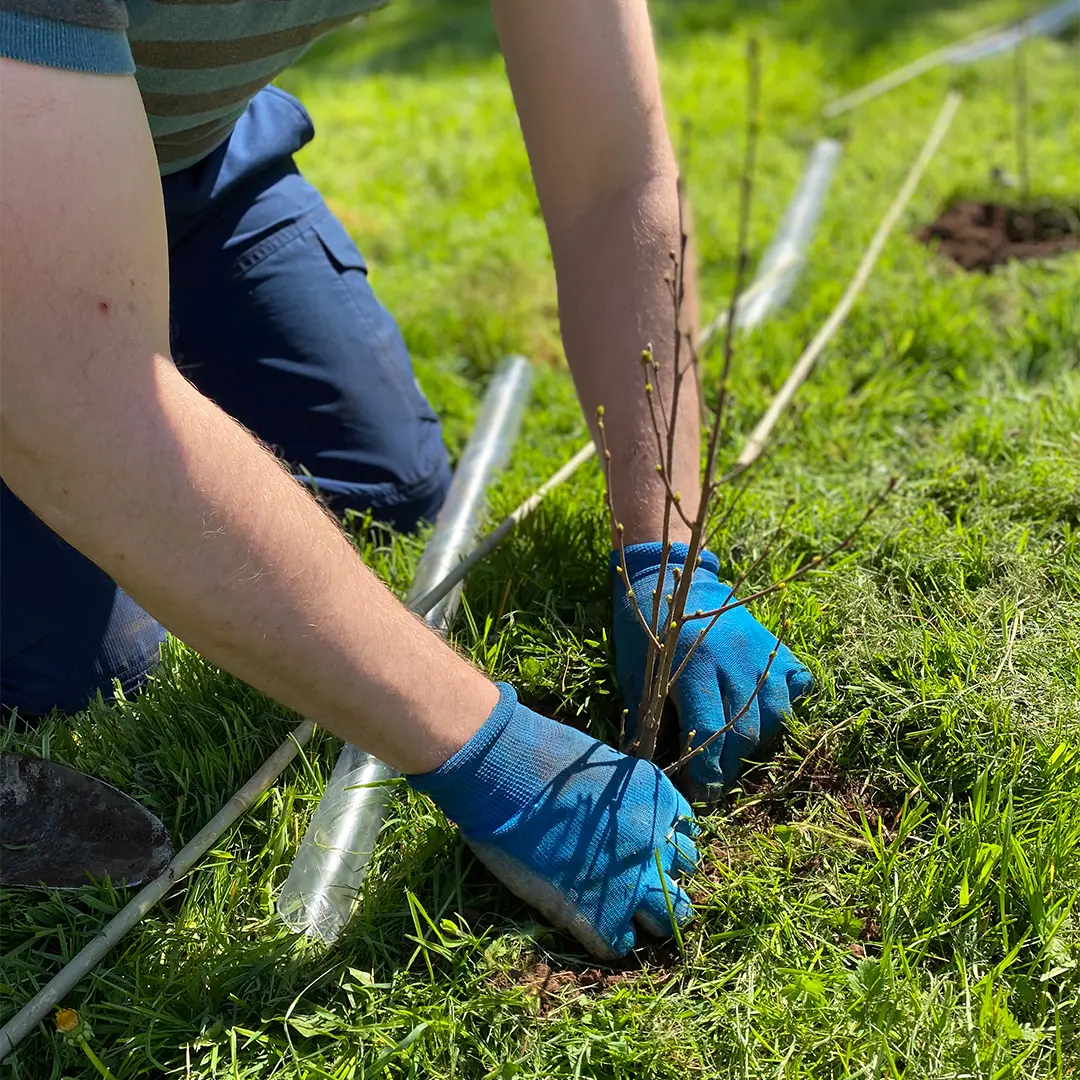 Ivygrove continue success with hundreds of enquiries
The residential arm of the Ivygrove Group, Ivygrove Homes builds luxury, high-quality homes in the Derbyshire local area. Our Creative studio has been supporting the division since its conception, with web design to attract buyers and generate leads.
When Ivygrove Homes released its new development in Duffield, Derbyshire during the first coronavirus lockdown it was met with a huge and welcome response, despite industries stalling across the UK. In just 2 weeks it received
more than 350 enquiries
for its new development and its impact in providing prestigious residential homes has continued – with another new development, The Cedars, now having only one plot left available.
We continue to provide website updates to add new developments and drive enquiry submissions from interested parties for Ivygrove, and we're thrilled by the response the company continues to receive. But it's no surprise, after all they're developing the houses of our dreams!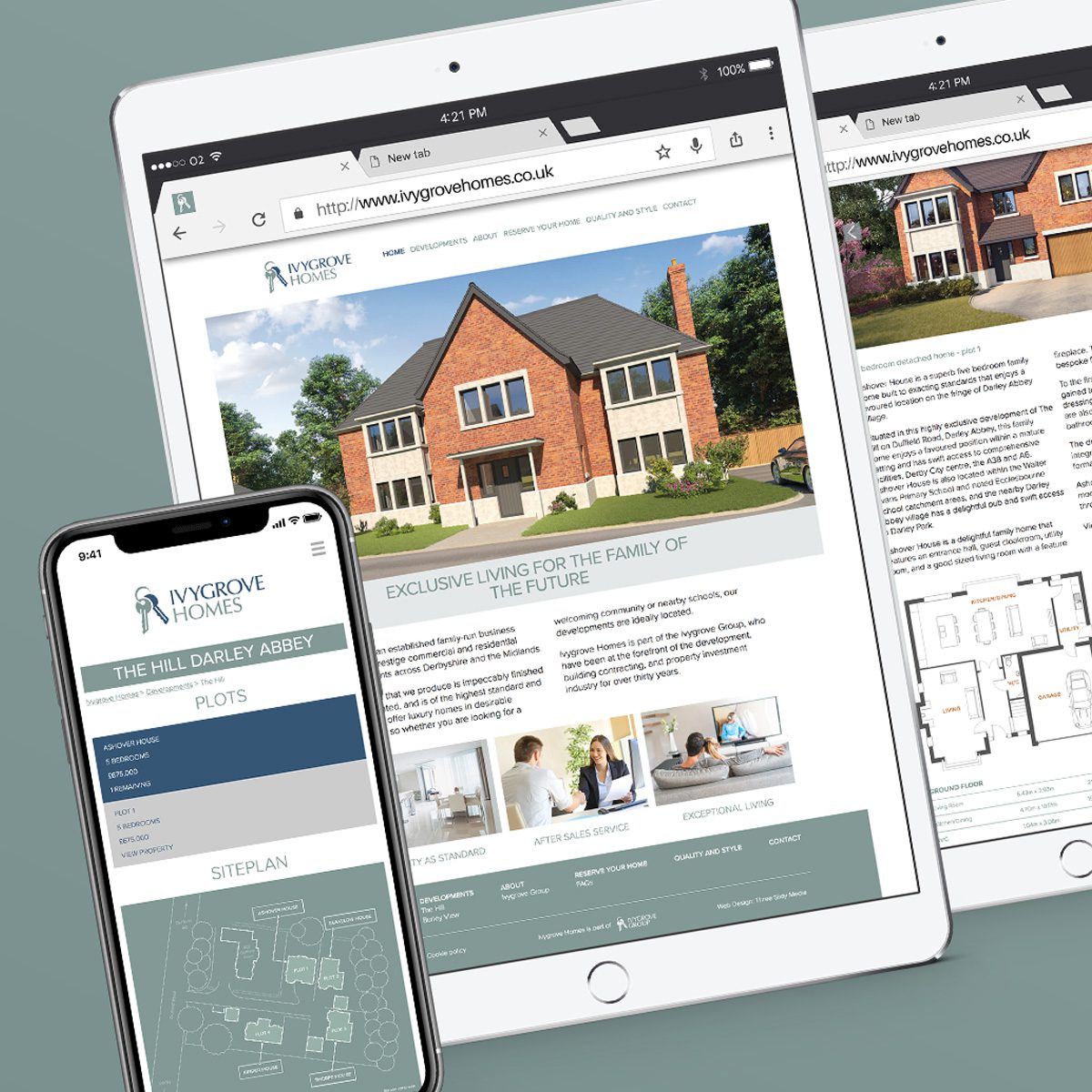 University of Derby support resilience with new programme
An integral part of the Derbyshire student and business community, the University of Derby is committed to using its expertise and resources to develop businesses before, during and post COVID-19. As part of a government-funded initiative, it launched a
Small Business Leadership Programme (SBLP)
earlier this year aimed at supporting resilience through lockdown and beyond. Its goal was to aid and provide senior managers of SMEs with the leadership skills to succeed, accelerating business recovery into 2021. Our Creative studio was very proud to be a part of promoting this important, free and timely scheme to the region.
As part of a media package, we helped spread the word about the scheme's support through digital and print advertising, broadcast media, PR and Google PPC Ads – creating and adapting strong messaging to capture audiences across a range of different media. We were thrilled with the results of the campaign and, through the SBLP and more, are very proud to be playing our part in supporting our local SME community!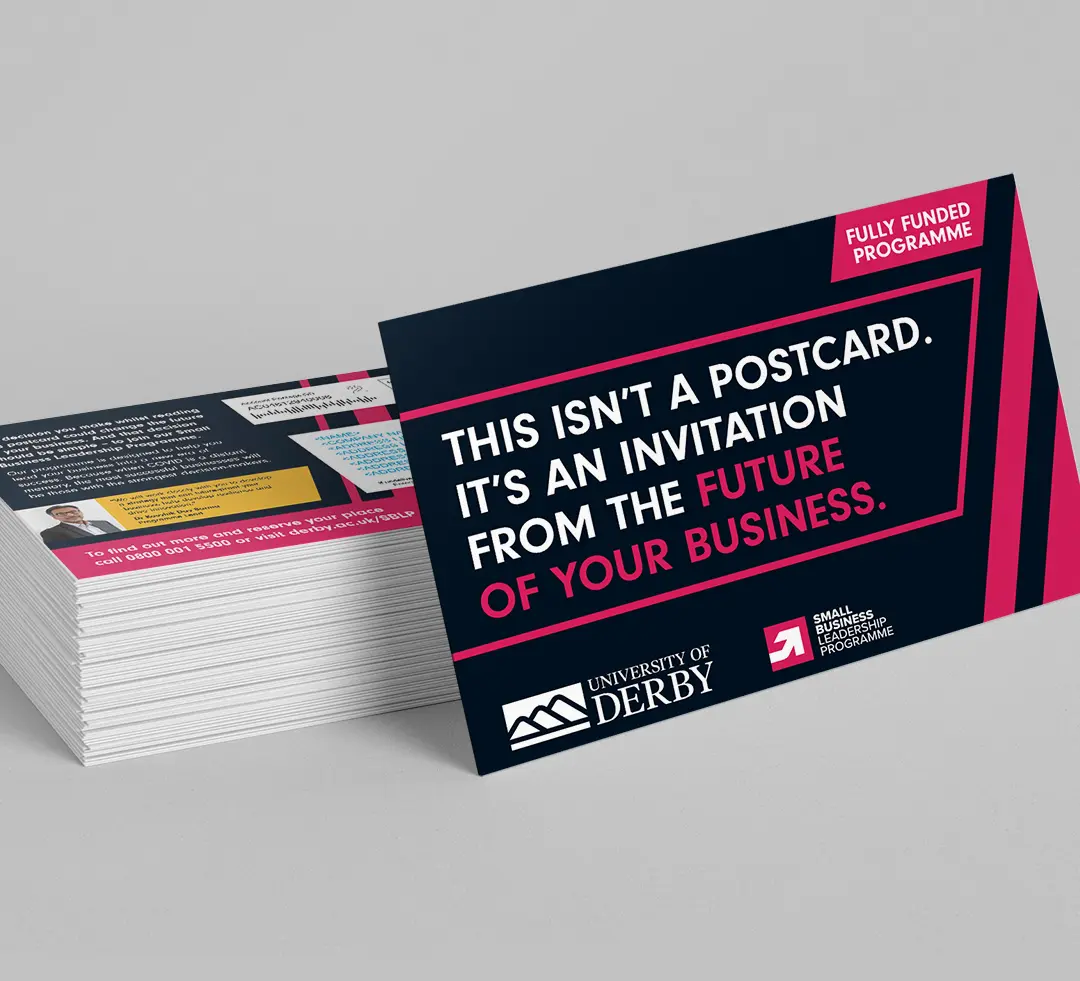 Manchester Airports Group continue their community focus
Manchester Airports Group (MAG) is the largest UK-owned airport operator and, in a typical year, it serves almost 50 million passengers. With continued travel disruptions, new testing schemes and ever-changing guidelines, the industry has seen many challenges since the first UK lockdown but through these disruptions, MAG has stayed true to its values and community focus – showcasing the importance the company places on its community!

Alongside a range of other collateral, each quarter our Creative studio designs and produces community flyer newsletters for East Midlands Airport, part of the Manchester Airports Group, in order to keep their community informed. This initiative has held steadfast in its importance, ensuring the local area maintains its voice and is up-to-date on the airport and its group's news… vital in a time when communication and connection are more valued than ever!


Derby Ram Trail relaunch and ramp-up
When the Derby Ram Trail was required to postpone its spectacular free discovery trail in 2020 the Derbyshire community was saddened to hear the news, but we knew the 2021 event would be even more welcomed and celebrated.
The rams went into flockdown and painting was paused but the Derby Museums team worked behind the scenes to reorganise, relaunch and revamp. And as Derby Ram Trail partners, our Creative team have been supporting the charity in providing expertise, advice and skills for all things, well… creative!
As well as developing the brand, initial website and sponsorship print prior to the postponement, we've been working with Derby Museums to get the creative in place and ready for the big event in May. We've been developing website iterations, producing school competition packs and, most importantly, are currently in the process of creating the city trail guides!
Already in 2021 we've seen exciting sponsor events and artist painting kick back into action, and as event sponsors we've also been
sharing our ram sculptures' painting progress
with our fantastic artists.
Now with just a few months to go until the trail commences in Derby city centre, we're currently ramping up our creative output. We can't wait to see the city decorated with 30 colourfully painted rams in May!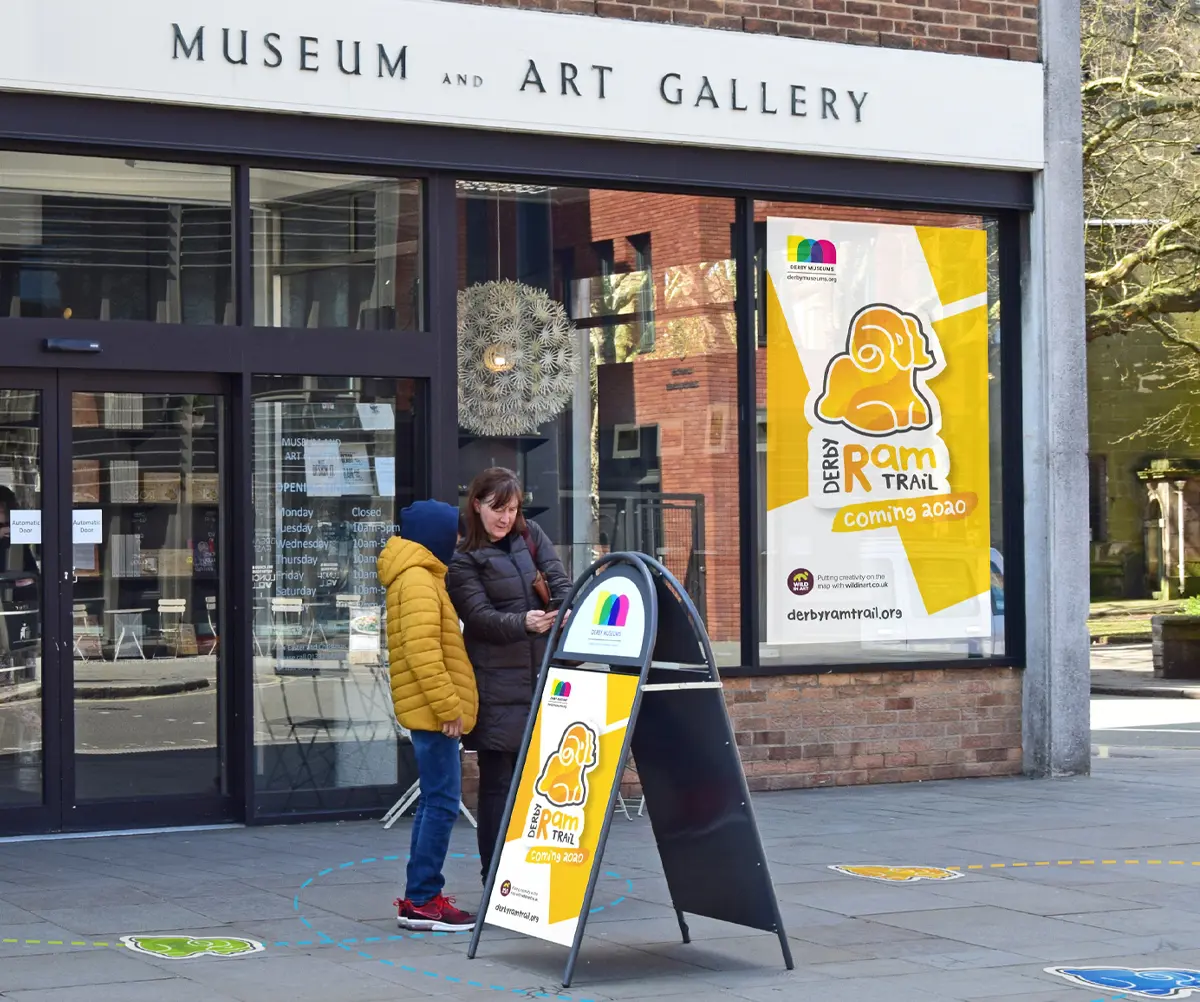 A year of resilience
While this year has been tough for many businesses, we're proud to have been supporting local organisations and our community to share their positive news, revitalise their events and celebrate their wins amongst the daily COVID-19 updates. It's been a year of challenge matched with a year of resilience, and we're glad to be able to share these stories of positivity and showcase how many are adapting to the situation.
At Bloc we've been making a conscious effort over the past year to share support and advice to help businesses during continued uncertainty and the shift to the online world. From our free Go Digital advice scheme to insights on how to use
LinkedIn
, AR,
branding
,
digital marketing
and more to bolster your business efforts – we've been putting our business community centre stage.
Now, a year on from lockdown, we're still here to help with the digital transition, a new marketing approach and everything in between. Get in touch with us and let's get through this, together!